Eanes ISD receives $2.65M grant for 2023-24 school year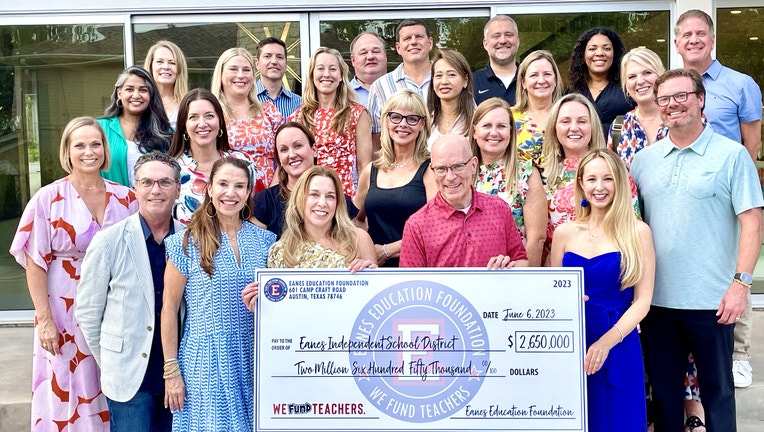 article
AUSTIN, Texas - Eanes ISD has received $2.65 million from the Eanes Education Foundation to fund teacher positions for next school year.
The money, which was raised during the 2022-23 school year, will fund fifty-plus teaching positions for the 2023-24 school year.
The foundation's board also approved a "EEF Board-Donated Gift", totaling about $242,000, that was distributed as a year-end gift to all Eanes ISD educators.
Since 1991, the foundation has granted over $31 million to fund more than 625 district positions, including specialists, librarians, counselors, school nurses, AP teachers, gifted/talented teachers, and other educators whose positions they say the state does not fund or require.
The funds are raised through numerous events and efforts, such as the Teacher Fund Campaign, the EEF Gala and Honor a Teacher.