Easy Tiger launches community challenge to help feed those affected by coronavirus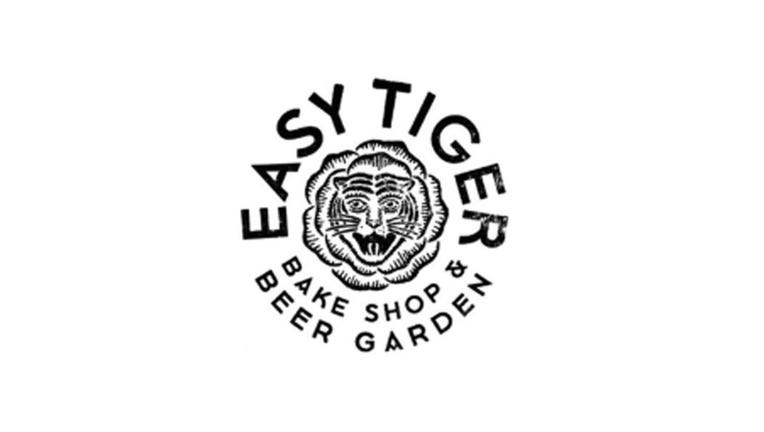 article
AUSTIN, Texas - Easy Tiger is challenging people to help feed those in need and support those affected in Travis County by the coronavirus COVID-19.
The bakeshop and beer garden has launched its 10,000 Loaves Community Challenge with the aim to bake and deliver 10,000 fresh loaves of bread to the Central Texas Food Bank, Keep Austin Fed, Drive A Senior and Mobile Loaves & Fishes.
RELATED: Local restaurants offering delivery, curbside and take out service after restaurants and bars shut down
All four of the organizations are seeing a dramatic increase in need due to businesses shutting down and schools being closed.
Easy Tiger hopes to reach its goal in the next 60 days. It will cover all labor and fixed costs to bake and deliver each loaf and it's asking community support to help pay for flour and other essential ingredients to make bread.
RELATED: How you can help service industry workers furloughed or laid off due to coronavirus
CEO of Easy Tiger Mike Stitt says in a news release, "We are kickstarting this challenge by pledging at least 2,000 loaves to feed Austin. We are asking our community to also chip in $3 so our most impacted residents can enjoy a high-quality, nutrient-dense loaf of bread during this uncertain time."
If you'd like to help, you can go to Easy Tiger's website and order regular-priced bread (for curbside pick-up or delivery) and Easy Tiger will match each bread purchase with a loaf for the community, up to 2,000 loaves.
RELATED: CoronavirusNOW.com, FOX launches national hub for COVID-19 news and updates
You can also donate a "community loaf", as many as you'd like, for $3 from the bread menu which can be added to your order or just purchased remotely without ordering curbside or delivery.
Details on Easy Tiger and how you can order can be found here.
CLICK HERE FOR THE LATEST INFO ON THE CORONAVIRUS OUTBREAK
__
FOX 7 Austin is working to keep you up to date with coronavirus, with both local and national developments. Every weekday we're live at 12 p.m. with a special show reporting the latest news, prevention tips and treatment information.
You can watch live in your FOX 7 Austin app or on the FOX 7 Austin Facebook page.
You can also get the latest COVID-19 news from around the country at coronavirusnow.com.