Police release composite sketch of suspect who attacked elderly man at East Austin restaurant
AUSTIN, Texas - The Austin Police Department released a composite sketch of a suspect involved in attacked an elderly man last year.
Police said on Dec. 8, around 1:30 p.m., a man in his 80s was attacked at Casa Columbia, a restaurant located at 2409 E 7th Street in East Austin. 
The attack happened inside the restroom of the restaurant when the suspect confronted the victim, pulled out a handgun, and slapped the older man in the face.
Detectives began an investigation showing that this suspect had visited Casa Colombia several times. Detectives believe the suspect may have been trying to clear everyone out of the restroom before the attack happened. However, the two men were the only ones inside the restroom.
A witness worked with a forensic sketch artist to create a composite photo of the suspect. The suspect is described as a Hispanic male, about 5'8 to 5'9" tall with a light complexion.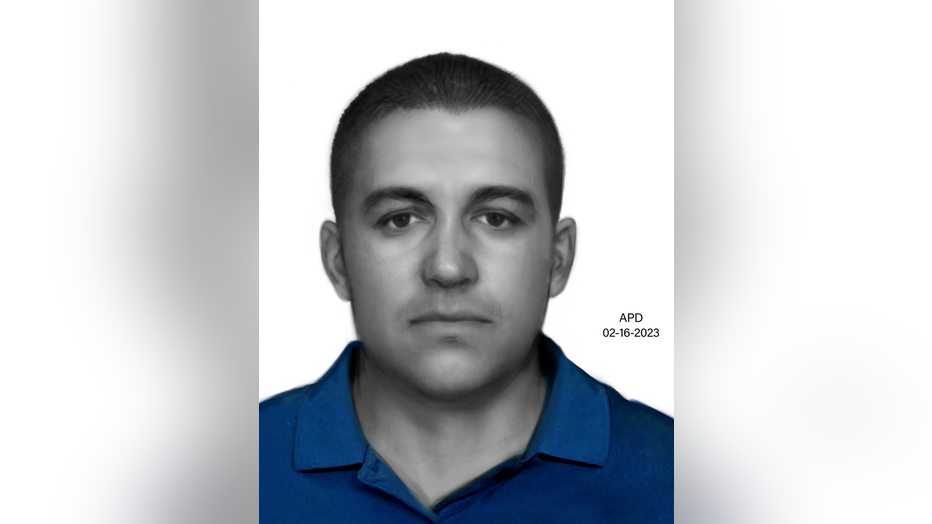 Austin police released a composite sketch of the suspect accused of attacking an elderly man at an East Austin restaurant last year.
If you have had a similar experience at Casa Colombia or other nearby establishments, you are encouraged to report it. 
Anyone with any information should contact APD at 512-974-6880. You may submit your tip anonymously through the Capital Area Crime Stoppers Program by visiting austincrimestoppers.org or calling 512-472-8477. A reward of up to $1,000 may be available for any information that leads to an arrest.