Ex-Calif. governor Arnold Schwarzenegger donates $100K to Simon Wisenthal Center to combat hate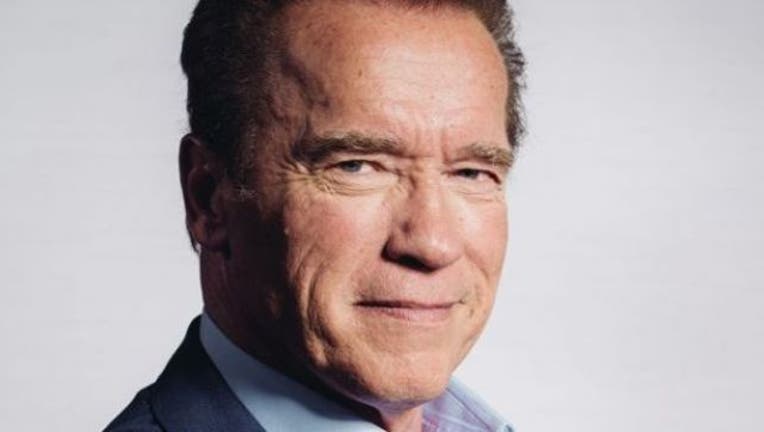 article
LOS ANGELES, Calif. - Former California Gov. Arnold Schwarzenegger on Sunday said he was donating $100,000 to help an anti-hate organization, the Simon Wisenthal Center, "named after the great Nazi hunter who I was lucky to call a friend."
On Facebook, the Republican politician/actor who is no friend of Donald Trump wrote to "so-called white nationalists," that "you will not win. Our voices are louder and stronger. There is no white America - there is only the United States of America. You were not born with these hateful views - you can change, grow, and evolve, and I suggest you start immediately."
Schwarzenegger announced his donation to the Los Angeles-based center as his way to speak out against the racist and anti-Semitic protests that resulted in three deaths over the weekend in Charlottesville, Virginia.
Trump was criticized by many on the right and left for not coming out fast enough to condemn the white supremacists who first provoked the violence.
Wisenthal was a Jewish Austrian Holocaust survivor, Nazi hunter, and writer. The Simon Wiesenthal Center is a global human rights organization researching the Holocaust and hate in a historic and contemporary context. The center confronts anti-Semitism, hate and terrorism while promoting human rights and dignity, according to its mission statement.
Rabbi Marvin Hier, founder of the Wiesenthal Center, told the Los Angeles Times that Schwarzenegger had been a supporter of the organization for more than 30 years.
"We've never been prouder of his leadership than when we saw his tweet last night challenging everyone to do more in the fight against hate," Hier told the Times.
Schwarzenegger wrote that he hoped the money would "advance the center's mission of expanding tolerance through education and fighting hate all over America – in the streets and online."