Attacks in Israel: Family of Austin Israeli-American couple killed
AUSTIN, Texas - An Austin Israeli-American couple says they are living in a nightmare after Hamas militants killed two of their family members during attacks in Israel on Saturday. 
Moshe and Sharon, who asked FOX 7 not to use their last names, have lived in Austin for eight years, but most of their family lives back in Israel. 
"It's a nightmare. We've hardly slept," said Moshe. 
"You asked me to describe, but there are no words," said Sharon. 
Part of their extended family was Zur Saidi, 26, an engineer and musician who was engaged to be married. 
"He played music, and we want his music to stay in people's minds. The peaceful way he was," said Sharon.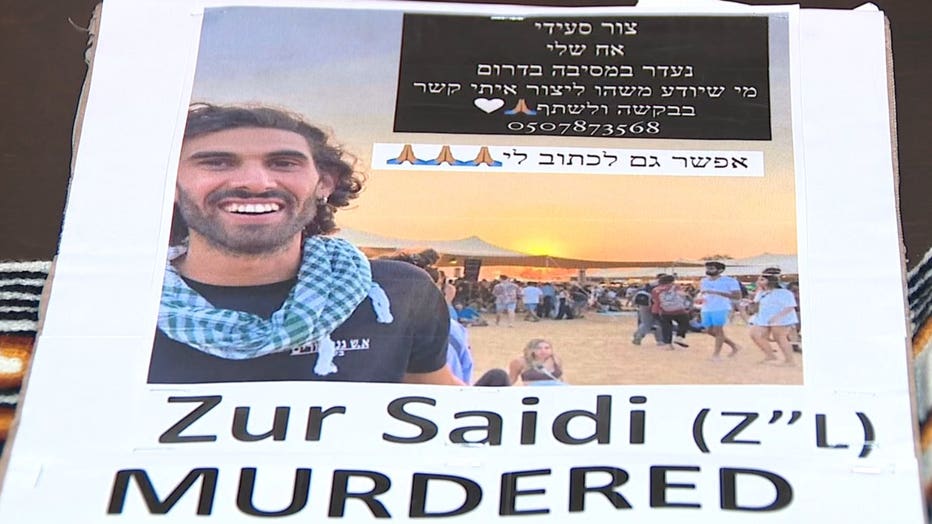 Zur Saidi, 26, was killed in Israel on Saturday
Saidi was among those attending an all-night music festival in Israel near the Gaza border that was the target of a surprise attack by Hamas early Saturday morning. 
"This is pure evil," said Moshe. "They were defenseless people dancing, having fun."
Saidi was killed in the gunfire along with three of his childhood friends, and at least 260 others. 
"They were executed. They were shot point-blank," said Moshe. 
Another family member, Hillel Zalmnovich, was out for a bike ride Saturday morning. 
"Imagine you take, on a beautiful Saturday morning, a bike ride for fun, and that's it. You don't come back," said Moshe. 
Zalmnovich was missing for several days, but now he is confirmed dead.
"Just a few hours ago, they informed me that they found a body, and he is now dead," said Moshe.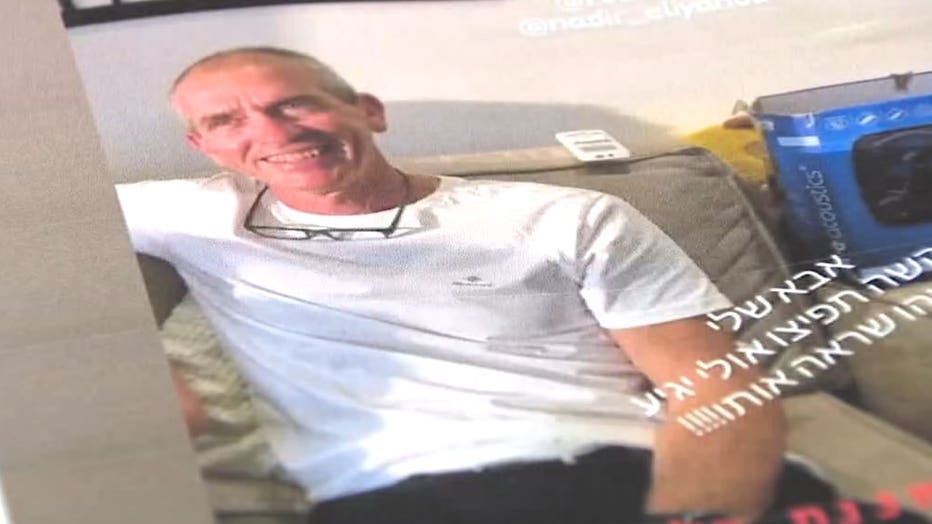 Hillel Zalmnovich was killed on Saturday while out for a bike ride
Beyond their own family, there has been so much more heartbreak. 
"Every day, every hour," said Sharon. 
Just Wednesday, Sharon heard from her friend, that her friend's brother, his wife and kids had all been killed. 
Moshe and Sharon's son, and her mother, live in Israel, too. The couple is praying they all stay safe. 
"What can I do? I feel powerless," said Sharon. 
After living in Israel themselves, they've seen conflict and carnage there before, but never anything like this. 
"This is a 9/11 moment for the Jewish Israeli people," said Moshe. "We are sad, but we are also angry."
But Moshe and Sharon say the support they've seen here at home, has given them hope. 
"It really feels so good, so good for my family in Israel to be shielded like that. It's it touched me and made me proud," said Sharon.