Family pet that escaped San Marcos Animal Shelter found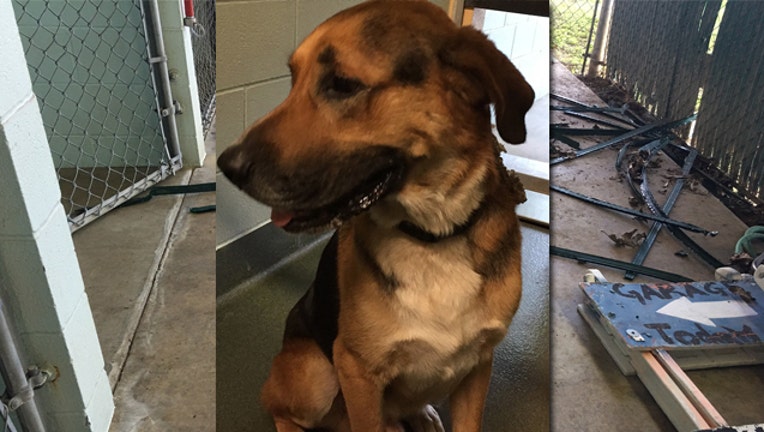 article
UPDATE: Lucky has been found and taken back to the San Marcos Regional Animal Shelter.
---
The San Marcos Regional Animal Shelter is asking for the public's assistance in locating a family pet named Lucky that broke out of quarantine at the shelter on the night of Monday, June 19, 2017. 
The dog is a family pet that was turned over to the animal shelter after he bit a family member.
According to animal control officials, the dog is friendly and the bite was likely accidental.
Officials believe Lucky escaped from the animal shelter at 750 River Road between 10:45 pm on Monday, June 19 and 6 a.m. on Tuesday, June 20. Lucky was being kept in a state-mandated quarantine observation period when he escaped from the animal shelter. 
If found, contact should be kept to a minimum and the location should be reported immediately. 
If you have any information on Lucky's whereabouts, please call the San Marcos Animal Shelter at (512)805-2655 or Hays County Animal Control at (512)393-7896 during regular business hours. You can also contact SMPD at (512)753-2108 after hours, and animal control officers will be dispatched to pick up the dog.