Fatal plane crash carried 500+ pounds of meat and antlers, claiming Rep. Peltola's husband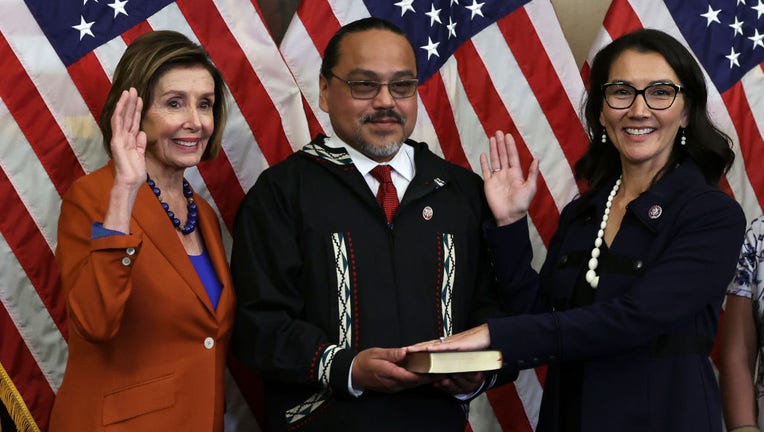 article
JUNEAU, Alaska (AP) - A small plane that crashed in rural Alaska earlier this month, killing the husband of U.S. Rep. Mary Peltola, was carrying more than 500 pounds of moose meat and antlers from a remote hunting camp when it went down shortly after takeoff, according to an investigation report released Thursday.
Eugene Peltola Jr., 57, was the only person aboard the plane that crashed Sept. 12 about 65 miles (105 kilometers) northeast of the small western Alaska community of St. Mary's. He was found conscious but died at the scene, the initial report from the National Transportation Safety Board states.
A final report with probable cause findings could take up to two years, the NTSB has said.
According to the report, two days before the crash, Peltola took five hunters, a guide and equipment from Holy Cross to a site about 80 miles (129 kilometers) northwest of the community, where the group set up camp next to a landing strip. The plan was for the group to hunt for moose and have it taken back to Holy Cross. On Sept. 11, the group got a moose and made plans with Peltola, via satellite messaging devices, for him to transport the meat the next day.
RELATED: Alaska hiker rescued thanks to viewers spotting him on bear webcam
The day of the crash, Peltola picked up one load of meat and returned to the area for the second load. One of the hunters estimated there were 50-70 more pounds of meat in this load than the initial one. Peltola strapped antlers to the right wing strut, the report states.
Peltola and one of the hunters talked about the weather and wind, which was "intermittently variable and gusting," and Peltola was told the gusts were stronger at the departure end of the airstrip, according to the report.
Just two hunters were at the site when the accident happened, and they rendered aid to Peltola after the crash, said Clint Johnson, chief of the Alaska region for the NTSB. The rest of the party had been flown out earlier, although Johnson didn't have further details about their departure.
There was no evidence to indicate catastrophic engine failure and the plane was not emitting smoke or vapors, the report says. The plane's cargo load, weighed at the crash site, was about 520 pounds that consisted primarily of moose meat and a set of moose antlers, according to the report.
Peltola was a former Alaska regional director for the Bureau of Indian Affairs and worked for years for the U.S. Fish and Wildlife Service.
Mary Peltola, a Democrat, last year became the first Alaska Native in Congress when she was elected to Alaska's only U.S. House seat, which had been held for 49 years by Republican Don Young. He died in March 2022.