FBI requests surveillance video in search for missing NC teen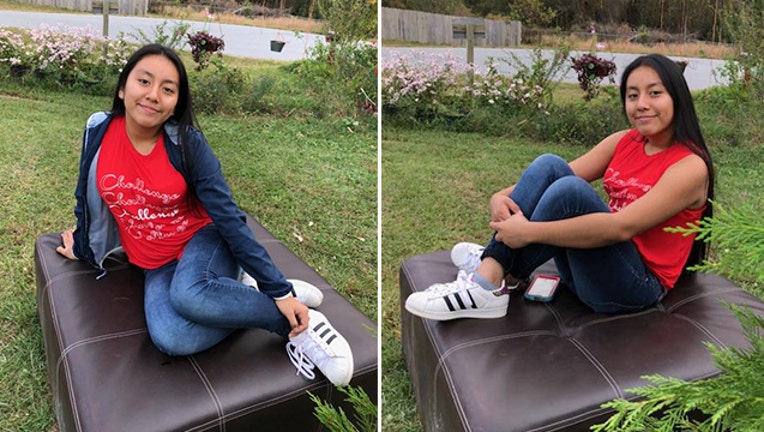 article
LUMBERTON, NC (FOX 46 WJZY) - More than two weeks after 13-year-old Hania Aguilar was kidnapped, officials with the FBI say they have canvassed a number of areas of interest and are requesting video in their search for missing North Carolina teen.
"We have visited some homes and businesses several times to try and make personal contact with people to obtain their surveillance video in an effort to narrow down exactly when and how the stolen SUV got from Rosewood Mobile Home Park to where it was found on Quincey Drive," the FBI said in a release Friday.  
The FBI is asking for any video from Robeson County, specifically along Highway 41/Elizabethtown Road and any side streets, especially along Popes Crossing Road, Wire Grass Road, and Lovett Road, to aide in their search for the North Carolina teen.
Hania was abducted outside her home in Lumberton on November 5 and has not been seen or heard from since. The stolen SUV she was put into was found three days later, but Hania was not. 
Since Hania was kidnapped, the FBI says they along with a number of law enforcement partners have followed close to 800 leads.
"We've done at least 400 interviews in person, that doesn't count those leads we've followed with the help of law enforcement partners throughout the country."
The FBI is offering a $25,000 reward for information that leads to the location of Hania or information that leads to the arrest and conviction of the person responsible for kidnapping the 13-year-old. 
The State of North Carolina is also offering an additional $5,000.
Hania is a Hispanic female, 5 feet tall, weighing approximately 126 pounds. She has black hair, and brown eyes. She was last seen wearing a blue shirt with flowers and blue jeans.
Anyone with information on Hania's whereabouts is urged to call the tip line at 910-272-5871.
STORIES RELATED TO SEARCH FOR HANIA AGUILAR: