Federal police officer linked to 3 deadly Maryland shootings in custody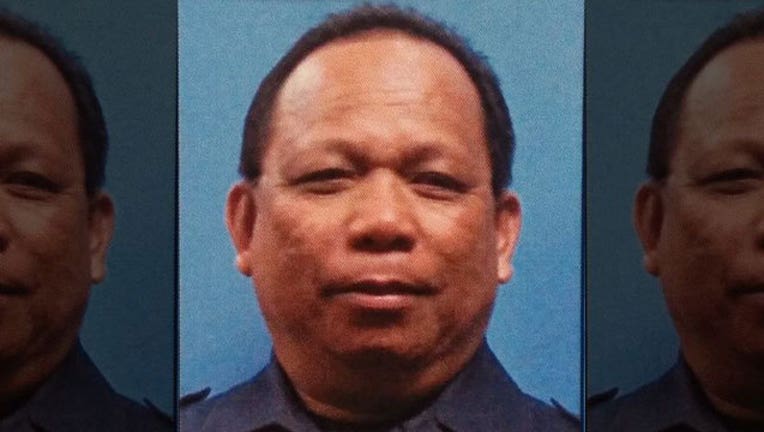 article
DEVELOPING: Police announced Friday they caught a federal officer wanted in connection with three shootings in Maryland that killed a total of three people, including his estranged wife, ending a hunt that left many people in the suburbs of Washington, DC on edge.
Montgomery County police said officers arrested 62-year-old Eulalio Tordil in Aspen Hill, who was wanted on a first-degree murder charge. Investigators said Tordil, an officer working for the Federal Protective Service, shot and killed his wife, a chemistry teacher, outside their children's school in Beltsville Thursday.
Then on Friday morning, two shootings unfolded -- one at a mall parking lot in Bethesda, and one outside a supermarket in nearby Aspen Hill roughly 30 minutes later. Police said they had "reason to believe" Tordil was the gunman in those shootings as well.
Initially, one person was shot outside Westfield Montgomery Mall after some kind of confrontation, Montgomery County Assistant Police Chief Darryl McSwain said. He added that two others were shot after they rushed to the first person's aid. Paramedics rushed the three people shot -- two men and one woman -- to nearby Surburban Hospital, which went on lockdown.
One of the men died in the hospital. The other man was in critical condition, and police said they expected the woman who was shot to survive.
The shooting near the Giant Food supermarket in Aspen Hill left one woman dead Friday morning.
Prince George's County police said Eulalio Tordil, 62, followed his wife, 44-year-old Gladys Tordil, to High Point High School and shot her Thursday, also wounding a man who tried to intervene. Officials said the bystander had injuries that were not life-threatening.
Gladys Tordil had filed a protective order against her husband in March, claiming he abused one of her children and forced others to endure "intense-military-like discipline," The Washington Post reported. The wife also reportedly accused her husband of threatening to hurt her, saying he kept as many as five guns at home.
The Federal Protective Service said it put the officer on administrative duties after a civil court issued that protective roder. His duty weapon, badge, and credentials were taken. He was subsequently placed on administrative leave.
Read more on FOX NEWS.