Fidget spinner bursts into flames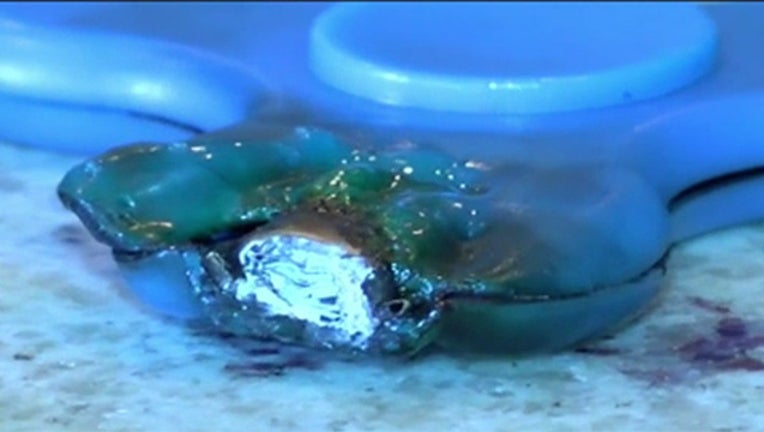 article
A family in Alabama says that one of their children's fidget spinners burst into flames after being plugged into a wall charger for less than 45 minutes.
Kimberly Allums says she heard her son screaming upstairs. He yelled "Fire! Fire!"
Her son was able to douse the smoking spinner in water from the sink but it scorched the carpet in the room.
Allums says she is thankful they caught it in time but things could have been a lot worse.
"We were about five to ten minutes from leaving the house for the day before this happened," Allums says. "So it was nothing but God that held us back because I was actually running late that morning." 
Allums says she tried to track down the company that sells that type of fidget spinner but she didn't have any luck. She says the box that it came in read only: "Made in China."
"Anytime you have anything that needs to be charged, we really need to be paying attention to the manufactures of these, doing our research," Allums says.