First responders test their skills in mock flood event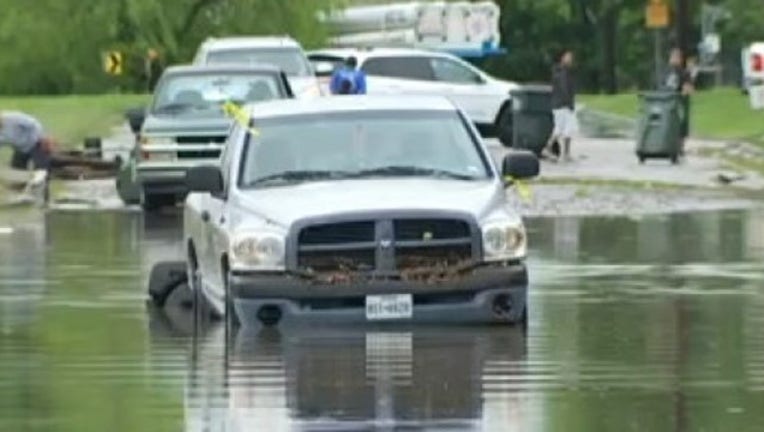 article
It was a bad case of deja vu for Rollingwood and Westlake first responders. The agencies participated in a mock scenario of a flooding event in the same spot where an officer almost lost his life.
On Wednesday, emergency officials gave Westlake and Rollingwood first responders a grim scenario.
"Approximately six inches of rain has fallen in the past several hours," said an emergency management official.
Officers were dispatched to reports of vehicles being swept away. Fire fighters were sent to a home in flames. To complicate things even more main roadways were closed and a learning center for teens needed to be evacuated.
While difficult to picture on a sunny day, three years ago the mock emergency was reality.
Rushing water from Dry Creek poured over bee caves road. With fire personnel tied up on lightning strike calls, Rollingwood police took on road closures. Officer Josh Odom became trapped in the rushing water as he tried to assist a driver.
Rollingwood Police Chief Dayne Pryor remembers it well.
"He was in critical condition for three days," said Pryor.
After the incident Pryor outfitted his officers with throw ropes and life jackets-- that includes Odom who remains on the police force.
Pryor says the event taught him that officers must prepare to take on fire and ems roles. They attended water rescue training.
Improving communication was also a must as events that night came off very confusing over the radio.
"We want to make sure we still can communicate with other agencies and know how to coordinate especially when it's unexpected like that event was," said Pryor.
So together they train.
"We have to rely on each other, other agencies, we help them, they help us," said Westlake Fire Chief Mike Elliott. "That's the best thing to take away from here is for everybody to recognize that we can't do it on our own. So we've got to bond together, share resources and hopefully protect the public."