Florida dog with severely matted fur gets life-changing spa day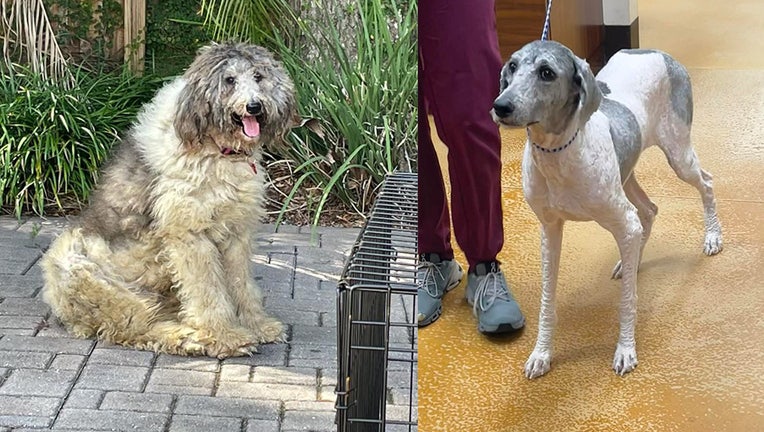 article
Three groomers came to one dog's rescue when a canine arrived on Nov. 4 at Poodle and Pooch Rescue of Florida with a severely matted coat.
The dog named Loretta had "very little background information," according to the rescue's Facebook post. 
However, the rescue speculated that Loretta may have been part of a backyard breeding situation. 
"When Loretta arrived in our care, it was immediately clear this girl was in MUCH worse condition than we expected. She was matted to the point she couldn't walk and had to be carried," the rescue wrote. 
When the rescue first met Loretta, they said she was so matted she was "struggling to walk."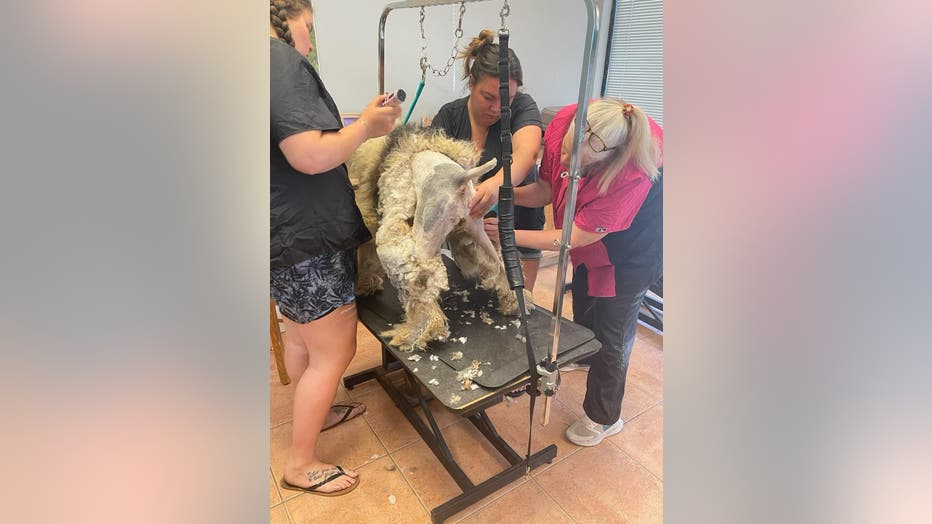 An emergency plea was sent out to any groomer willing to take on the task of freeing Loretta from her fur prison. Thankfully, after posting for help on social media in the Orlando area, the rescue received an "incredible response."
It took less than 24 hours before a local groomer answered the call. 
The rescue brought Loretta to Tail Wags Grooming and Training in Oviedo, one of several businesses that reached out.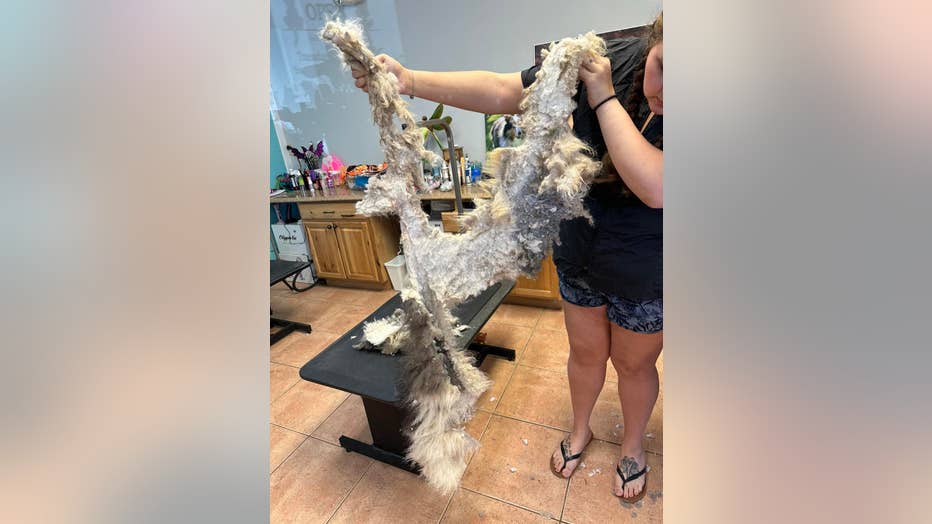 A sample of Loretta's matted fur. 
"Kristie, Shannon, and Megan came in on their day off and worked on Loretta for over three hours, carefully shaving the thick coat that had been restricting her movement for so long. The matting was so severe in some places that Loretta's skin was tearing," Poodle and Pooch shared in a Nov. 7 update on Facebook.
In the transformation photos, Loretta looks like a completely new dog with a new life ahead of her.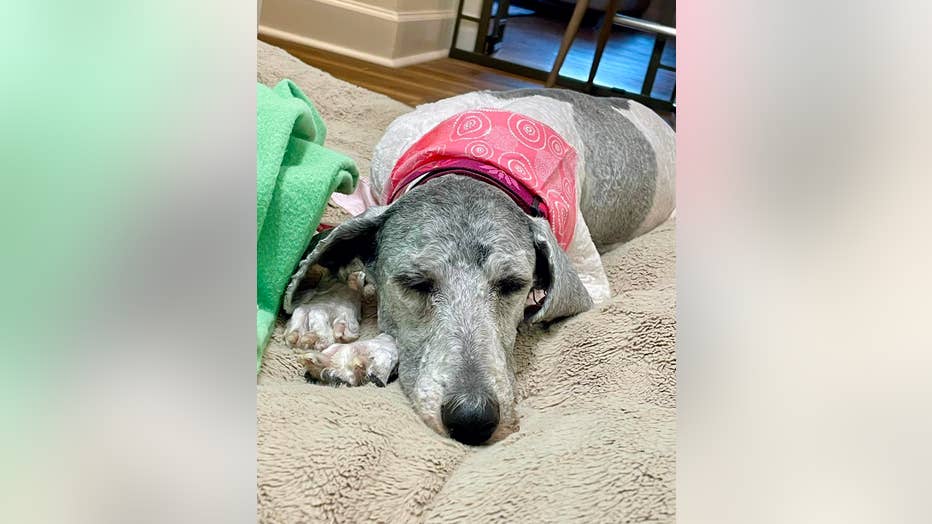 Loretta on her way to recovery.
Thankfully, Loretta has had the chance to relax and embark on a full recovery. 
"Loretta would like to thank all of our followers for their love and support this week. Just a week ago, she was still living in an outdoor cage, clearly neglected and most likely used for breeding, while trapped in a painful prison of her own matted fur," a Facebook update read.