Former Gov. Mark White to lie in state at Capitol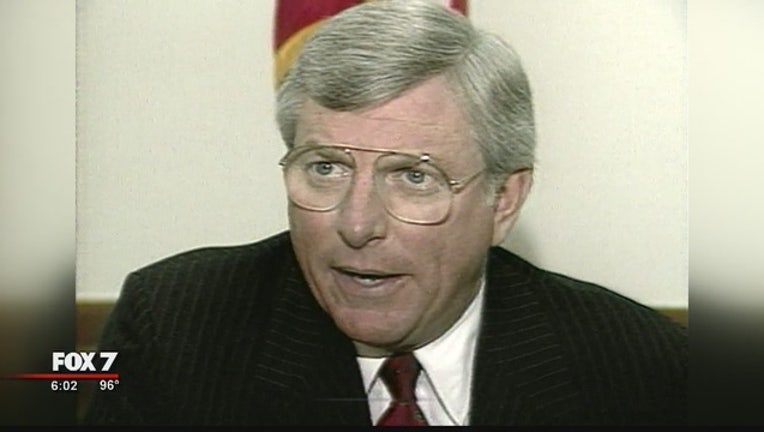 article
People from across Texas will be able to pay respects to former Governor Mark White today. He will lie in state at the Capitol from noon until 3 p.m. inside the Capitol Rotunda.
White died on August 5th at the age of 77. He died of a heart attack at his home after a long battle with kidney cancer.
FORMER DEMOCRATIC TEXAS GOV. MARK WHITE DIES
After the public ceremony there will be a private burial at the Texas State Cemetery.
White was remembered at a funeral in Houston yesterday for being a dedicated and caring leader by someone who later went on to become Governor of Texas as well, George W. Bush. The nation's 43rd president praised White as a good and decent man who "envisioned a Texas where all children were educated."
During the funeral, those who spoke all agreed that uniting people was a gift White had in life and he's still doing that even after his death. White's three children said it's a characteristic they love about their father.
Texas and U.S. flags will be at half staff in honor of White today by order of Governor Greg Abbott.