Fort Hood will redesignate to Fort Cavazos May 9
FORT HOOD, Texas - Fort Hood will officially be redesignated Fort Cavazos May 9 in honor of Gen. Richard Edward Cavazos. 
Cavazos, the first Hispanic four-star general in Texas, served in the Korean and Vietnam wars. 
The post is one of nine U.S. Army installations being redesignated based on the Naming Commission's recommendations to remove the names, symbols, displays, monuments and paraphernalia that honor or commemorate the Confederacy.
The ceremony, held at the III Armored Corps Headquarters, will not be open to the general public due to space constraints, but video from the ceremony will be livestreamed on social media. 
The 1st Cavalry Division Band will provide ceremonial music during the event.
Who is Gen. Richard Edward Cavazos?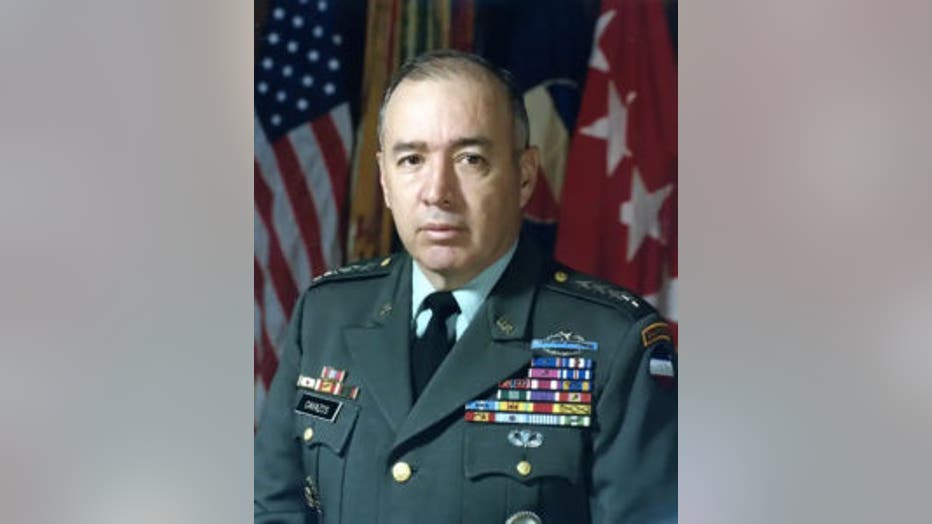 Gen. Richard Edward Cavazos
Cavazos was born on Jan. 31, 1929, in Kingsville, Texas, to Mexican American parents, Lauro and Thomasa Quintanilla Cavazos. His father was a World War I veteran who later became a ranch foreman of the King Ranch's Santa Gertrudis division.
In 1951, Cavazos was commissioned into the Army and completed basic officer training at Fort Benning, Georgia. He began his military career deployed to Korea where he was the platoon leader of E Company, 2nd Battalion, 65th Infantry Regiment. The unit, known as the Boringueneers, was primarily made up of soldiers from Puerto Rico, many of whom only spoke Spanish. As a result of his service and actions in Korea, Cavazos was awarded the Silver Star and a Distinguished Service Cross.
In 1953, Cavazos rotated back to the United States and was assigned to Fort Hood. Reaching the rank of lieutenant colonel, Cavazos deployed to Vietnam in 1967 where he commanded the 1st Battalion, 18th Infantry Regiment. Cavazos was awarded his second Distinguished Service Cross for his service and leadership during his time in Vietnam.
READ MORE
In 1976, Cavazos became the first Hispanic to reach the rank of brigadier general in the U.S. Army. In 1980, now a lieutenant general, Cavazos served as the III Corps Commanding General.
In 1982, Cavazos was promoted to become the first Hispanic four-star general and succeeded Gen. Robert Shoemaker as commanding general of U.S. Army Forces Command.
Cavazos retired from the Army in 1984 after 33 years of service.
During his 33 years of retirement, Cavazos lived in San Antonio and was credited with mentoring many Army commanders. He died Oct. 29, 2017, and is buried at Fort Sam Houston National Cemetery.