FOX 7 Discussion: Restaurants urging Texas leaders for help
AUSTIN, Texas - Restaurants in Texas are struggling and many believe they'll have to lay off or furlough more workers.
To respond to the impact of COVID-19, the Texas Restaurant Association has created a "survival plan," urging state leaders for help. The needs include:
creating a food service industry recovery fund
awarding grants for sanitation training
expanding regulatory waivers
providing tax and fee relief
enacting liability protections for businesses
prohibiting evictions or foreclosures due to non-payment
suspending any new mandates
prohibiting delivery companies from charging restaurants predatory fees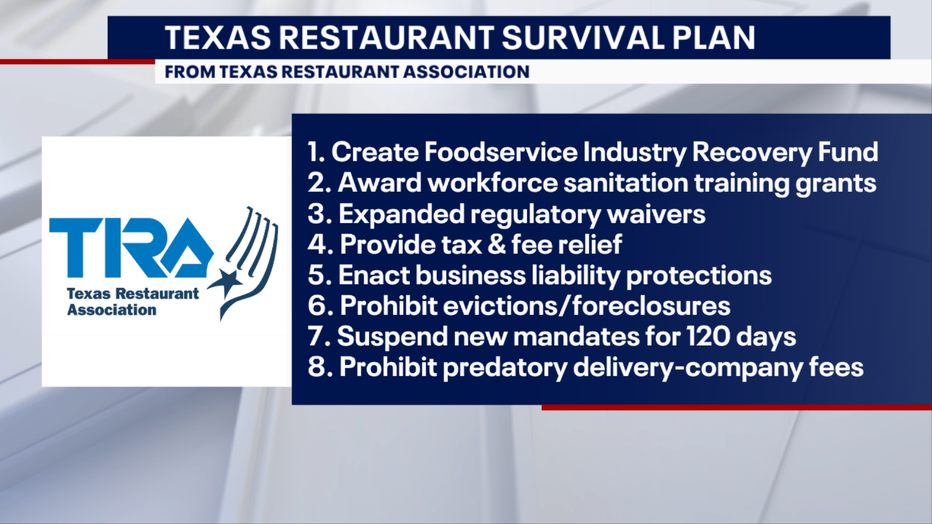 Kelsey Erickson Streufert with the Texas Restaurant Association joins Marcel Clarke to talk about the association's restaurant survival plan and how they're asking for state leaders to help.