FOX 7 Discussion: Voters remain divided on impeachment, according to new poll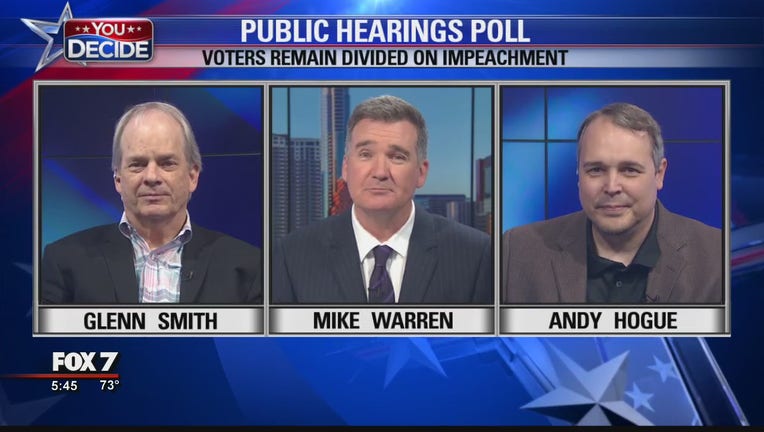 article
AUSTIN, Texas - The latest polling numbers show the House impeachment hearings did not drastically sway voters either way.
The latest Politico Morning Consult poll shows Americans are still pretty much divided over the impeachment of President Donald Trump after two weeks of testimony.
Travis County GOP communications director Andy Hogue and Glenn Smith from Progress Texas join Mike Warren to discuss the poll numbers and why voters' minds haven't changed.