Future Ford vehicles could repossess themselves if drivers miss payments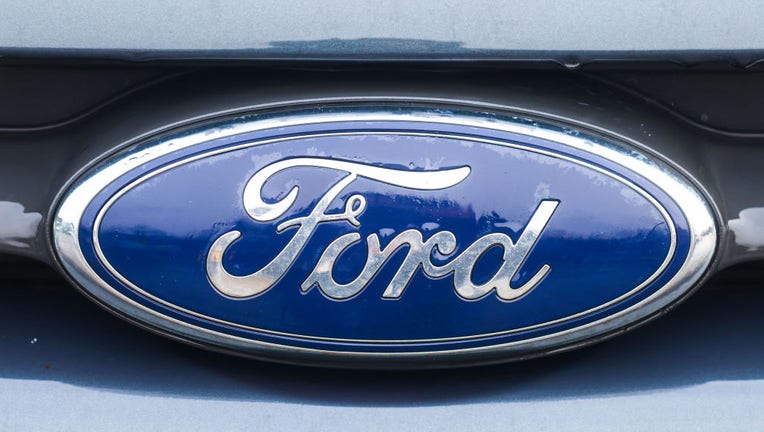 article
Future Ford vehicles could repossess themselves or go into a "lockout condition" if the driver misses payments, according to a recently-published patent application. 
Ford Global Technologies filed a patent application with the United States Patent Office titled "Systems and Methods to Repossess a Vehicle." The application was originally filed in August 2021 but formally published on Feb. 23, according to The Drive, which first reported the news. 
The document describes multiple ways in which technology could make vehicle repossessions easier in future Ford vehicles. 
In a statement, Ford told FOX Television Stations that it doesn't intend to introduce the described technology.
"We don't have any plans to deploy this. We submit patents on new inventions as a normal course of business but they aren't necessarily an indication of new business or product plans," a company spokesperson said. 
In 2022, Ford was granted 1,342 patents – or more than three a day – "spanning a wide range of ideas," the statement added.
Still, the technology is interesting to note. The patent application details how the system would be able to "disable a functionality of a component of the vehicle or may place the vehicle in a lockout condition." Such a lockout would occur when the car owner fails to acknowledge notices of delinquency sent by the lender.
When an owner of a vehicle defaults on a payment, the auto loan lender may send a default payment notice to the owner, followed by a notice of intent to initiate repossession proceedings "if the payment is not fulfilled within a certain period of time," the application explains. 
The owner of the vehicle may disregard this notice and after several warnings, the lender may repossess the car.
"Typically, the owner is uncooperative at this time and may attempt to impede the repossession operation. In some cases, this can lead to confrontation," Ford writes in the application. "It is therefore desirable to provide a solution to address this issue."
When an acknowledgment is not received "within a reasonable period of time" from the car owner or lessee of the vehicle, a computer could disable a functionality of one or more components of the vehicle," such as the radio or air-conditioner. 
The radio or some audio component in the vehicle could play an "incessant and unpleasant sound" whenever the driver is in the car. 
If the owner fails to respond to more late-payment warnings, it could go into a lockout condition and prevent the person from entering the vehicle – under certain conditions. One example suggests the car could allow the driver access only on weekdays to avoid "adversely affecting a livelihood of the owner" or only move within a certain "geofence" for certain trips like grocery store runs or school dropoff and pickup. 
In another example situation, such a lockout could be lifted momentarily in an emergency to allow the vehicle to travel to a medical facility.
In what seems like the highest escalation, autonomous or semi-autonomous vehicles could move "from a first spot to a second spot that is more convenient for a tow truck to tow the vehicle." It could also drive itself to a junkyard if the value is too low.
Meanwhile, Ford this week announced Latitude AI, a subsidiary of the automaker that will focus on developing automated driving technology.
Developers will initially focus on creating hands-free, eyes-off driver assist systems. Latitude AI will also work on advancements to its hands-free driving system, BlueCruise.
This system allows drivers to remove their hands from the steering wheel in certain zones, but they must keep their eyes on the road and are monitored by a camera. 
According to Ford, it hired 550 employees formerly of Argo AI across machine learning and robotics, cloud platforms, mapping, sensors and compute systems, test operations, systems, and safety engineering.
RELATED: Drivers are growing more fearful of self-driving cars, survey finds
This story was reported from Cincinnati.