George and Barbara Bush celebrate 70th wedding anniversary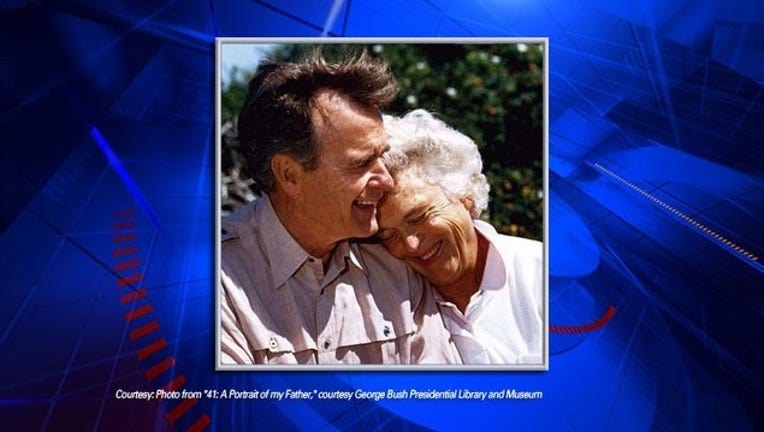 article
Former President George H.W. Bush and former First Lady Barbara Bush are celebrating their 70th year of marriage together. It extends the couple's record for the longest presidential marriage in the nation's history.
Before George and Barbara, John and Abigail Adams' 54 year union was the longest presidential marriage.
"They don't think of it in terms of 'we're the longest,'" Jim McGrath, President George H.W. Bush's spokesman, told FoxNews.com on Monday. "They're just so clearly still in love and devoted to one another. They're two people, but they're really one person."
George and Barbara met during a Christmas dance at Phillips Academy in Andover, Massachusetts when George was just 16. The two were engaged a year and a half later, right before he shipped out overseas to fight in World War II.
George and Barbara were married in Rye, New York on January 6, 1945 and would have six children including former President George W. Bush, who gave his parents a shout out on Facebook.

McGrath says the couple celebrated a quiet anniversary at their home in Houston. McGrath that Bush 41, who has had some health problems recently, is doing "fantastic."
You can read more at FOX News.