George HW Bush eager for doctors' OK to leave Texas hospital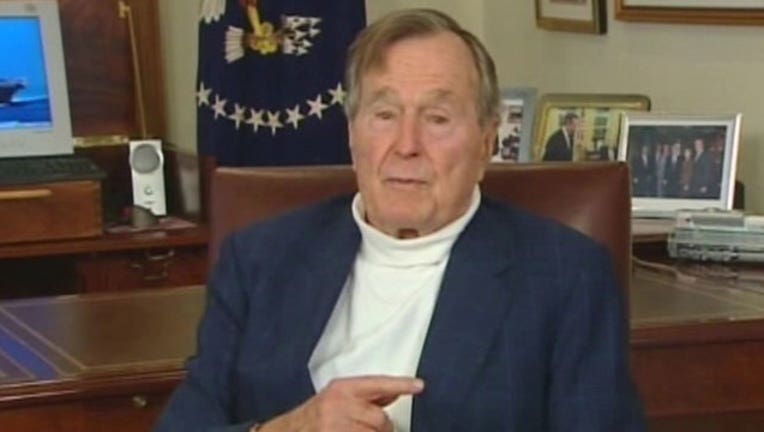 article
HOUSTON (AP) - Former President George H.W. Bush is complimenting the medical workers helping him recover from an infection at a Houston hospital. But he says that once doctors give him the OK to leave, "I'm outta here."
The 93-year-old Bush was admitted to Houston Methodist Hospital on April 22, the day after attending the funeral for his wife, Barbara. The pair were married for 73 years.
Bush tweeted on Thursday that everyone at the hospital has been "so nice," and that he was especially moved when a three-story atrium at the hospital was named to honor him and his late wife.
But he jokes that he doesn't want people to think he's "taken up residence" at the hospital.
A family spokesman has said the nation's 41st president has been regaining his strength.