Georgetown Mayor Pro Tem resigns due to planned move
GEORGETOWN, Texas - The city of Georgetown says that Mayor Pro Tem and District 2 Councilmember Valerie Nicholson will be resigning from her position due to her and her family moving out of the district.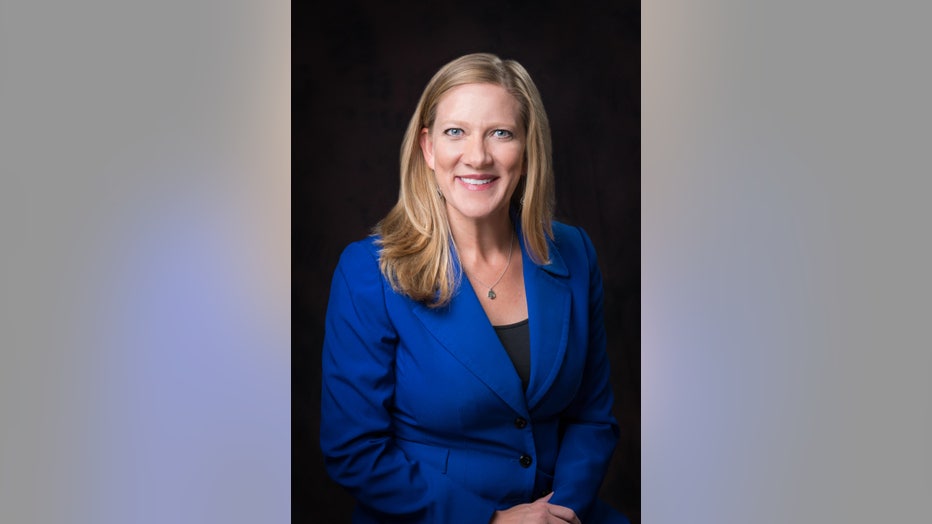 The resignation is effective Sunday, May 31. Nicholson is serving her first term on the Georgetown City Council after being elected in May 2017. Her term was supposed to expire this month, but the May 2020 election was moved to November due to the COVID-19 pandemic. She was elected Mayor Pro Tem by the City Council last May.
"While this is not an ideal end to my term, I'm honored to have served in Georgetown and look forward to the future," Nicholson said in her letter of resignation. "I'd like to thank council members, past and present, for their leadership, along with City staff for their professionalism and teamwork. I appreciate the District 2 constituents and community members who entrusted me to represent them and their interests."
---------
Get breaking news alerts in the FOX 7 Austin News app. It is FREE!
---------
Nicholson served on multiple boards during her time on the Council, including the boards for the Georgetown Economic Development Corporation (GEDCO) and the Rivery Park and Williams Drive tax increment reinvestment zones. She volunteers for and is a member of the Economic Vitality Committee for the Main Street Program and is a former member of the Georgetown Commission on Aging.
"Valerie's legacy will be that she left the city better than she found it," Mayor Dale Ross said in a release. "She put her heart and soul into her service here. She absolutely loves Georgetown, and it showed in everything she did. She was a huge asset to this Council, and I wish her all the best."
SIGN UP FOR FOX 7 AUSTIN EMAIL ALERTS
A new mayor pro tem will be elected at the City Council's June 9 meeting. Nicholson's council seat will remain vacant until an election.
The city says according to its charter, an election must be held within 120 days or about four months of the vacancy, but the city is waiting on clarification from Gov. Greg Abbott about whether the city can delay filling Nicholson's seat until November.