Georgia woman takes pregnancy photos during eclipse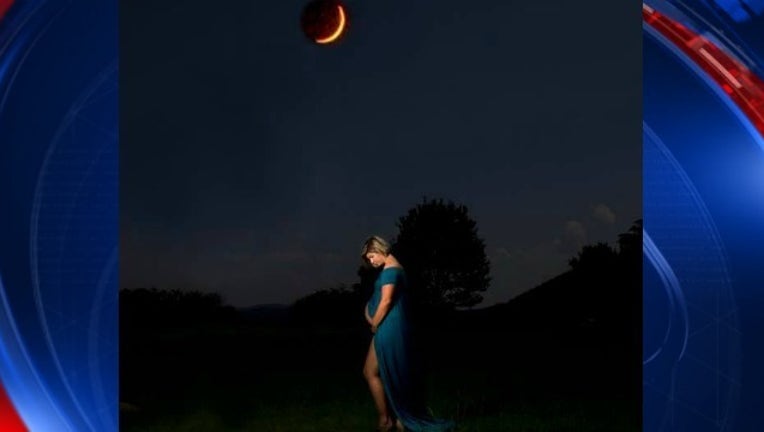 article
MURRAY COUNTY, Ga. - A Georgia woman will forever cherish her pregnancy photos taken by her mother-in-law during the historic solar eclipse on Monday. 
Nichole Carver is 33-weeks pregnant with a baby boy and wanted to do something special in honor of her soon-to-be bundle of joy. 
"This is our last planned pregnancy as we have experienced the joys of birthing two healthy children and the sadness of loss after delivering my second child, a little girl named Emma, stillborn back in 2014," Carver told FOX 5. "Our little boy is nothing short of a miracle to us and what better way to celebrate him than capturing this once in a life moment in time." 
Carver's mother-in-law, Lisa Cruikshank with Still Pearl Photography, snapped breathtaking photos of her at Carters Dam in Chatsworth Monday afternoon. 
"We had 99.1 percent totality," Carver said. "I pitched the idea to her and she ran with it and the photo is out of this world amazing!" 
Thousands, including Carver, watched the historical event as the moon blotted out the sun in the first full-blown solar eclipse to sweep the U.S. from coast to coast in nearly a century. The Great American Eclipse reached 100 percent totality in several parts of north Georgia shortly after 2:30 p.m. Monday.