Girl who had heart transplant among 5 dead in murder-suicide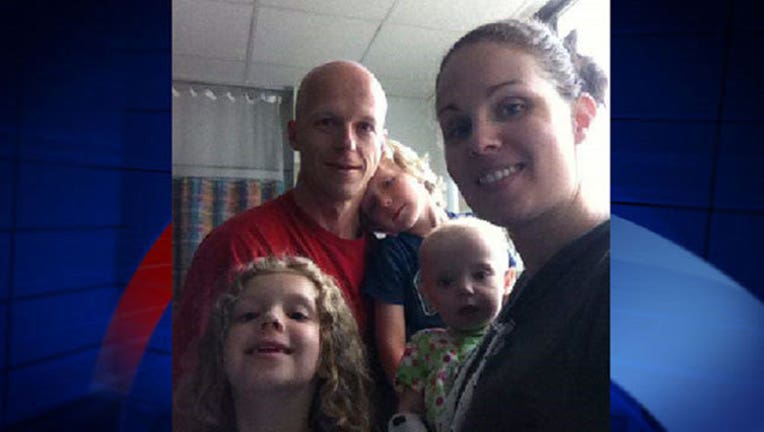 article
SINKING SPRING, Pa. (AP) — A couple featured in news stories about their difficulties getting medication for a daughter who had a heart transplant were found shot to death in their home along with their three children in apparent murder-suicide, authorities said.
District Attorney John Adams said a handwritten note that "appeared to be a 'murder-suicide' note" was found in the family's Sinking Spring home Saturday afternoon. Police said they found all five dead of gunshot wounds and a handgun near one of the adults, but they didn't say which one or say who they believe was the shooter.
"This is an apparent tragic domestic incident," Adams said Sunday. "Our thoughts and prayers go out to the families at this difficult time."
Police went to the home to check on the welfare of the family after receiving a call from a relative concerned that the woman had not shown up for a lunch date. Mark Short Sr., 40; Megan Short, 33; and their children — 8-year-old Lianna, 5-year-old Mark Jr., and 2-year-old Willow — were found dead in the living room, Adams said. A dog also was found dead.
The district attorney's office said the married couple had been having "domestic issues." In an April 13 post on Philly at Heart , Megan Short wrote of her emotional struggles over her child's condition.
When only days old, Willow had a heart transplant for a congenital defect. Her family was featured in articles in The Reading Eagle in 2014 and in The New York Times last year about her condition and the Shorts' difficulties obtaining anti-rejection medication for her.
In the post on the website devoted to families dealing with congenital heart issues, Megan Short said anxiety over her daughter's condition had left her with post-traumatic stress disorder. She said she suffered from "anxiety and nightmares" triggered by smells, hallways or even the beeping sound of a phone. She also said she experienced "survivor's guilt" when children with similar problems from other families passed away.
"I don't think PTSD ever truly goes away but, with therapy, medication, and the right support, I have begun to loosen its grip on me," she said. "As I work on my own mental healing, I wanted to share my experience so that other heart parents know they are not alone."