GOP candidates debate Russia, immigration and Trump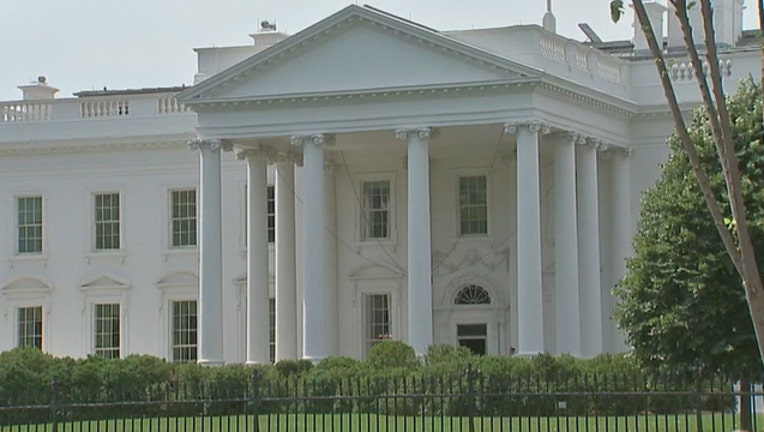 article
SIMI VALLEY, Calif. (AP) — Along with the back-and-forth bickering over Donald Trump, the Republican presidential contest took a substantive and serious turn in Wednesday's prime-time debate, with candidates wrangling over immigration, gay marriage and foreign affairs.
The policy shift quieted Trump, the brash billionaire who has roiled the GOP field, for long stretches during the three-hour debate and appeared to come as a relief to other candidates who have struggled to break through.
Carly Fiorina, the only woman in the GOP field, was one of the main benefactors, launching an emotional plea for defunding Planned Parenthood, touting her experience in business and taking aim at Trump for derogatory comments he made about her appearance. Former Florida Gov. Jeb Bush, who came into the debate facing questions about whether he had the grit to take on Trump, also engaged directly with the real estate mogul while still trying to fulfill his promise to run a joyful campaign.
"We're going to take the hopeful, optimistic approach," Bush said during an exchange with Trump on immigration. Trump, who has called for deporting all 11 million people living in the U.S. illegally before allowing some back in, called Bush "weak on immigration" and refused to apologize for comments he made about Bush's Mexican-born wife.
The contrast between Trump, a political novice, and Bush, the son and brother of presidents, has come to typify the broader battle within the Republican Party. Trump's unexpected rise and surprising durability is seen as a reflection of voters' frustration with Washington and career politicians.
Fiorina, the former Hewlett-Packard executive, is also seeking to capitalize on her outsider status. She was making her first appearance on the main debate stage after a standout performance in an undercard event last months.
Fiorina emphasized how their business backgrounds would help them negotiate with difficult world leaders, including Russia's president.
"Vladimir Putin would get the message," she said.
A third outsider — soft-spoken retired neurosurgeon Ben Carson — entered the debate with high expectations after a recent rise in the polls that determine debate participation. But he largely faded to the background on the crowded debate stage.
Even in a lengthy debate, the 11-candidate field limited the amount of time each participant had to make his case to the American people.
Florida Sen. Marco Rubio sought to take advantage of his moments, reminding voters about his compelling personal story, including his parents' move to the U.S. from Cuba.
New Jersey Gov. Chris Christie also tried to capitalize on his limited time, saying that while he was entertained by Trump and Fiorina trying to one-up each other's business records, "for the 55-year-old construction worker out in that audience tonight who doesn't have a job, who can't fund his child's education — I gotta tell you the truth — they could care less about your careers."
On Iran, the candidates were split on whether they would tear up President Barack Obama's nuclear accord if elected. Bush and Ohio Gov. John Kasich took a measured approach, saying ripping up a deal agreed to not only by the U.S. but also several allies was not a strategy for stopping Iran from acquiring a nuclear weapon.
In an exchange on gay marriage and religious liberty, former Arkansas Gov. Mike Huckabee argued forcefully for the right of Kentucky county clerk Kim Davis to defy the Supreme Court's decision legalizing gay marriage. "I thought that everyone here passed ninth grade civics. The courts can't legislate," he said. "I thought we had three branches of government."
Still, Huckabee declined to criticize Bush for saying Davis did not have the right to deny gays marriage licenses. Bush said he supports defending the rights of religious people to refuse to endorse gay marriage, but he said someone else in Davis' office should sign the certificates since the Supreme Court ruling is the law of the land.
"I think there needs to be accommodation for someone acting on their faith," he said.
Even as Trump faded somewhat in the policy discussions, he was hardly invisible. He praised himself while deriding and scoring his rivals in the opening minutes of the debate at the Regan Presidential Library in southern California.
Standing at center stage, Trump said he had a "phenomenal temperament" and a record in business that would help him on the world stage. With his signature brashness, he immediately took on his rivals, saying Kentucky Sen. Rand Paul, a vigorous critic, didn't deserve to be on the crowded debate stage.
Trump has become increasingly critical of Fiorina as her standing has risen and he was quoted in a recent interview making derogatory comments about her looks, though he later denied he was referring to her appearance.
Asked about Trump's comments, Fiorina said, "I think women all over this country heard very clearly what Mr. Trump said."
___
Julie Pace reported from Washington.