Grandfather arrested for accidentally shooting grandson while officiating wedding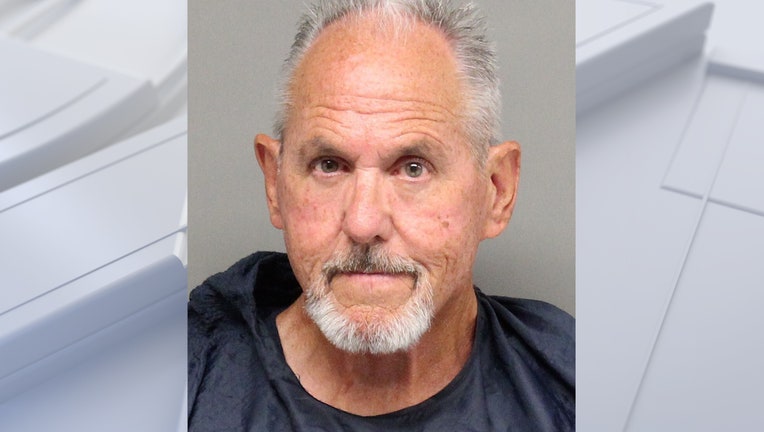 article
LANCASTER COUNTY, Neb. - Authorities in Nebraska said a grandfather was arrested after accidentally shooting his 12-year-old grandson while officiating a wedding. 
The Lancaster County Sheriff's Office said 62-year-old Michael Gardner of Odessa, Texas was charged with felony child abuse for negligently discharging the firearm which resulted in serious bodily injury to the child. He faces up to three years in person and/or a $10,000 fine if convicted. 
Deputies responded to the event on September 29 after receiving a report that a 12-year-old boy was shot. 
First responders said the boy had a deep laceration in the left shoulder. He was transported to the hospital with non-life-threatening injuries. 
RELATED: Alleged drunk driver accidentally reports himself to 911 in bizarre highway incident: 'dumb f---'
A preliminary investigation revealed that Gardner was officiating the wedding and had intended to fire a "blank" round from a handgun into the air to gather the attention of the wedding guests. 
However, the gun discharged, and the blank struck his grandson. 
Deputies said they received a Pietta model 1860 snub nose revolver with additional home-made "blank" rounds, consisting of black powder and glue, in the cylinder.  They also found a discharged .45 Colt casing chambered in the revolver.
"Just another example that playing with firearms, no matter what, if they're blanks bad things can certainly happen," Chief Deputy Ben Houchin said in a statement to FOX Television Stations. "We do not believe Michael intended to hurt his grandchild, but the act was not very smart." Under Nebraska law, negligently causing serious bodily injury to a child is classified as a IIIA felony, punishable by up to 3 years in prison and/or a $10,000 fine.
Authorities do not believe alcohol was a factor in the incident. 
This story was reported from Los Angeles.