Groundhog bites mayor during Groundhog Day ceremony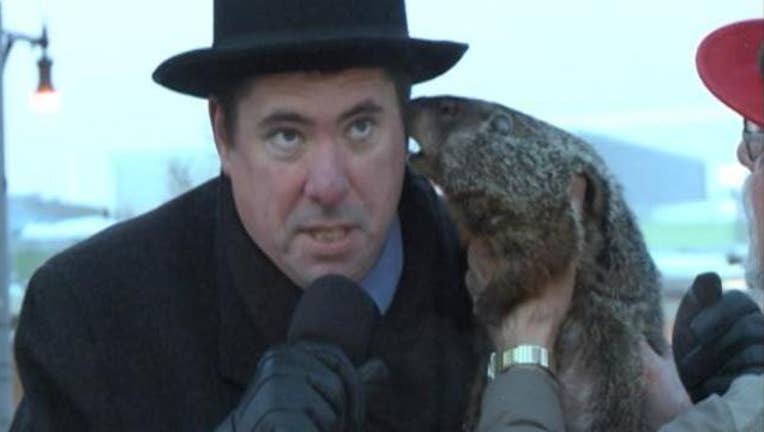 A mayor in Wisconsin received more than just the forecast from a groundhog Monday.
During Sun Prairie's annual Groundhog Day ceremony, Mayor Jonathan Freund told the crowd that Jimmy the Groundhog whispered the forecast to him and that there would be an early spring.
Jimmy, who was very close to the mayor's ear, didn't seem to agree and took a bite of the mayor's ear.
The groundhog's caretakers, Jerry and Maria Hahn, say the mayor did get it wrong and that there would be six more weeks of winter.