Hands-free ordinance in effect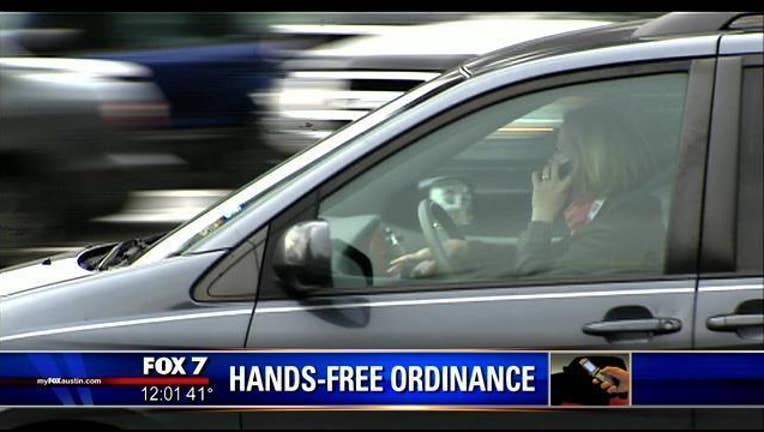 article
AUSTIN, Texas - If you are getting ready to hit the road remember to put down that cell phone. Austin's hands-free ordinance is now in effect and police are going to be cracking down if you are caught violating it.
FOX 7's Nick Spinetto spent the morning along Congress Avenue and says a lot of cars drove by and people were not on their cell phones. That's good news because Austin police are making a big push to get everyone to remember the new hands-free ordinance.
It bans the use of hand-held electronic devices for drivers or cyclists while the vehicle is in motion.
For the first few weeks, police will issue warnings to violators.
But come February, you can be ticketed with fines up to $500.
City Council passed the ordinance in October.
Since then, police have launched several PSAs, put billboards up and published ads.
Instead of having the cell phone in your hand while driving, you can use Bluetooth or a headset or other methods, like turning your phone off or putting it in driving mode.
There are some exceptions to the ordinance.
If you're in an emergency situation, you can still use your phone.
Also, police, firefighters, and EMTs are exempt while on duty.