Hays CISD: Two positive cases of COVID-19 have connections to Carpenter Hill Elementary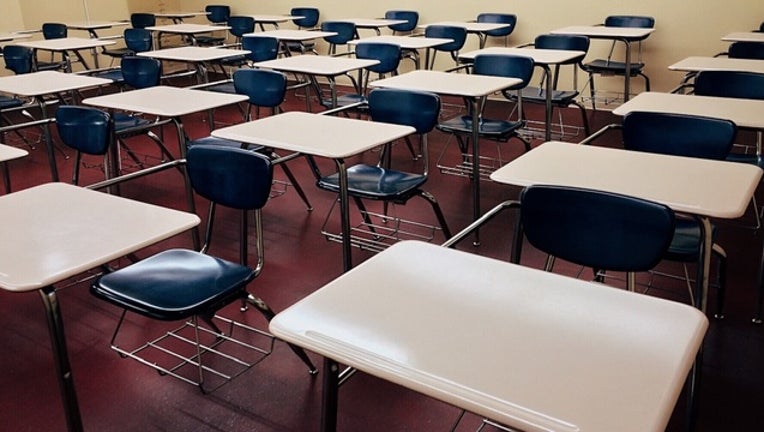 article
HAYS COUNTY, Texas - The Hays CISD community was informed that two of the positive COVID-19 coronavirus cases in Hays County have ties to Carpenter Hill Elementary. The school district sent the letter out on Tuesday, March 24.
According to the letter, the two positive cases are among individuals who live in different households with people connected to Carpenter Hill Elementary.
DOWNLOAD THE FOX 7 AUSTIN NEWS APP FOR YOUR MOBILE DEVICE
"We do not believe anyone who has actually tested positive for coronavirus was on campus immediately prior to spring break or within the virus incubation period of 14 days," the letter from Tim Savoy, Chief Communication Officer for Hays CISD says. "However, out of an abundance of caution and because of the household connections to Carpenter Hill, we notified all Carpenter Hill parents and staff of this development. The Hays County Health Department believes there is a very low risk of transmission to people at Carpenter Hill."
RELATED: CoronavirusNOW.com, FOX launches national hub for COVID-19 news and updates
Hays CISD plans to update their community up to Friday, March 27 of any new positive cases connected to any of their campuses. The letter says that after March 27, the school district will be out of the 14-day incubation window for the virus, making new positive cases moot in connection with their schools.
Schools within Hays CISD has been out since March 13.
For the latest information on the coronavirus from Hays CISD, click here.
CLICK HERE FOR THE LATEST INFO ON THE CORONAVIRUS OUTBREAK
---
FOX 7 Austin is working to keep you up to date with coronavirus, with both local and national developments. Every weekday we're live at 12 p.m. with a special show reporting the latest news, prevention tips and treatment information.
You can watch live in your FOX 7 Austin app or on the FOX 7 Austin Facebook page.
You can also get the latest COVID-19 news from around the country at coronavirusnow.com.