Holiday shopping may face shipping delays as drought cuts crucial Panama Canal shipping lane access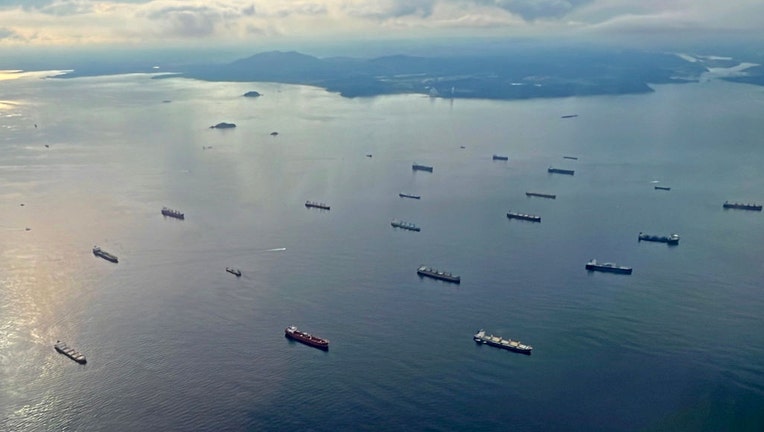 article
As the holiday shopping season begins, a critical shipping route linking the Atlantic and Pacific oceans faces delays due to severe drought, potentially impacting the delivery of gifts this Christmas.
The water levels in the Panama Canal have significantly dropped, causing difficulties for ships passing through. To address this, the Panama Canal Authority has gradually reduced the number of ships allowed to pass since August from 36 to 32 per day.
PANAMA CANAL SHIPPING TRAFFIC TO BE SLASHED IN HALF AS EXTREME DROUGHT FORCES DEEPER CUTS TO PASSAGES
The authority plans to further decrease this number to 18 by February through successive monthly cuts. In addition, weight and depth limits have been set, which means only smaller ships and those carrying less cargo can use the 51-mile passage.
Lake Gatun is an artificial freshwater lake located in Panama, which is an integral part of the Panama Canal system. The lake has reached its lowest water level since 1965 due to the lack of rainfall in the region, Everstream Analytics chief meteorologist Jon Davis told FOX Weather.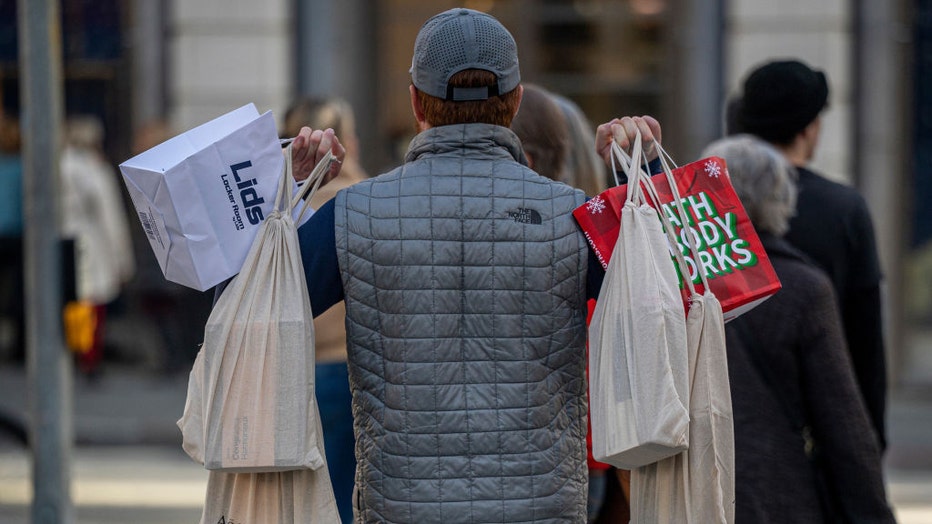 A shopper carries bags in San Francisco, California, on Wednesday, Dec. 21, 2022. (David Paul Morris/Bloomberg via Getty Images)
"It is the worst situation since the middle of last century," Davis adds.
DROUGHT FORCES PANAMA CANAL TO REDUCE MAJOR SHIPPING TRAFFIC
Davis warned that the Panama Canal plays a crucial role in global commerce by facilitating the transportation of a substantial amount of goods, and an impact would be felt across all sectors.
While coal is one of the items transported through the canal, liquefied natural gas (LNG) is a more significant energy commodity that the U.S. exports worldwide, particularly to Asia.
"Many agricultural products are shipped both from and to the U.S.," Davis adds. "The canal is a major corridor for container ships, so products coming to the U.S. from China, for example, are being delayed … i.e., the impacts on Santa's delivery schedule."
In an effort to get goods where they need to go on time, shipping companies are distributing loads across multiple boats to stay under weight and depth limits. Some companies are taking longer routes around the Cape of Good Hope, Cape Horn and the Suez Canal.