Home ownership costs skyrocket, leaving the American Dream out of reach for many
Home ownership is slipping farther out of reach for more and more Americans: A new report says 99% of the nation's largest counties are less affordable than they have been historically, and people are spending more than a third of their income on owning a home.
According to the third quarter Home Affordability Report from ATTOM, a property data provider, an increase in home prices and home mortgages have pushed up the average portion of wages required for major home-ownership expenses to a whopping 35%. That's the highest level since 2007 and substantially higher than the 21% debt-to-income ratio in early 2021 before mortgage rates began to climb from historic lows.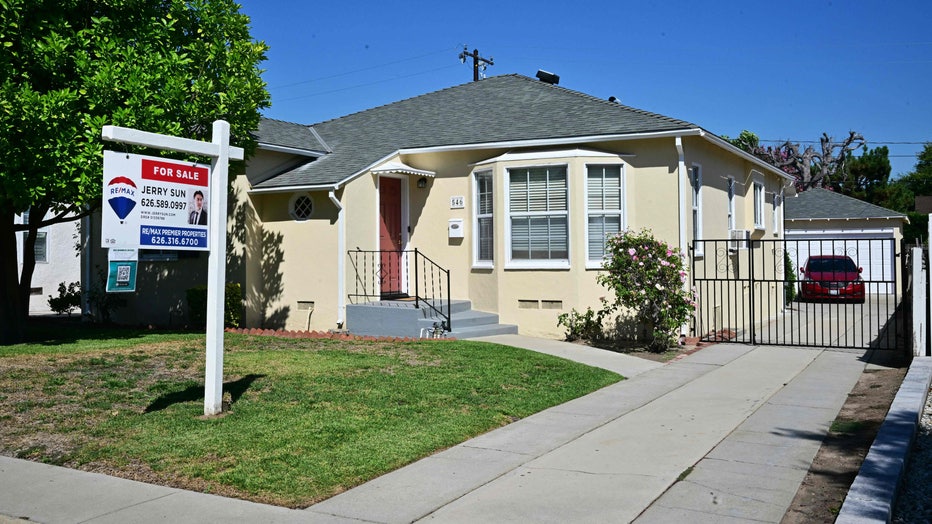 A For Sale sign is posted in front of a home for sale in San Marino, California on September 6, 2023. (Photo by FREDERIC J. BROWN/AFP via Getty Images)
Common lending standards call for a 28-percent debt-to-income ratio. The latest figures top the 28% debt-to-income lending guideline in more than three quarters of the counties analyzed – 457 out of 578 – assuming a 20% down payment. That's up from about two-thirds of the same group of counties a year ago and 44% two years ago.
"This pattern really jumps out," Rob Barber, CEO of ATTOM, said in a news release. "While lenders will often push the 28-percent rule, especially if buyers have lots of financial resources outside of wages, we now are seeing fully three-quarters of markets around the country pushing the basic lending benchmark."
For the first time ever, the total monthly cost of mortgage payments, homeowner insurance, mortgage insurance and property taxes has exceeded $2,000. Home ownership costs are rising "far faster" than the average annual salary of $71,214.
READ MORE: 83% of buyers consider climate risk when looking for new home, study says
"The dynamics influencing the U.S. housing market appear to continuously work against everyday Americans, potentially to the point where they could start to have a significant impact on home prices," Barber said. "We clearly aren't there yet, as the market keeps going up and the slowdown we saw last year looks more and more like a temporary lull. But with basic homeownership now soaking up more than a third of average pay, the stage is set for some potential buyers to be priced out, which would reduce demand and the upward pressure on prices. We will see how this shakes out as the peak 2023 buying season winds down."
The report says 30-year home mortgage rates are above 7% in the U.S., and average home prices in America have risen to a record $351,250. That's up from $344,000 in the second quarter of 2023 and $329,813 in the third quarter of last year.
READ MORE: New home sales tumble in August amid rising mortgage rates
"Those latest price and interest rate hikes, along with other forces, continue to push the typical cost of major ownership expenses up far faster than wages, resulting in declining home affordability," the report says. 
Where did home prices go up the most?
Researchers analyzed counties with a population of at least 100,000 and at least 50 single-family home and condo sales in the third quarter of 2023.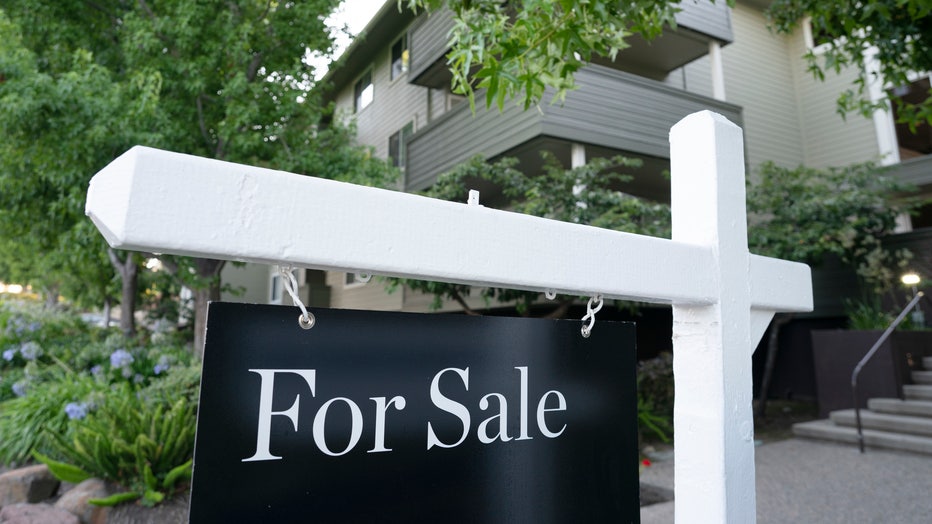 A for sale sign hangs in front of a home on August 22, 2023 in San Mateo County, California. (Photo by Liu Guanguan/China News Service/VCG via Getty Images)
Among the 47 counties in the report with a population of at least 1 million, the following metros saw the biggest year-over-year increases in median prices during the third quarter of 2023:
Fulton County (Atlanta), GA (up 23 percent)
St. Louis County, MO (up 14 percent)
Miami-Dade County, FL (up 11 percent)
Orange County, CA (outside Los Angeles) (up 10 percent)
Palm Beach County (West Palm Beach), FL (up 10 percent)
Where did home prices go down?
Counties with a population of at least 1 million where median prices are down the most from the third quarter of 2022 to the same period this year include:
Travis County (Austin), TX (down 12 percent)
Honolulu County, HI (down 4 percent)
Maricopa County (Phoenix), AZ (down 3 percent)
Clark County (Las Vegas), NV (down 3 percent) 
Sacramento County, CA (down 2 percent).
How much money do you need to buy a home?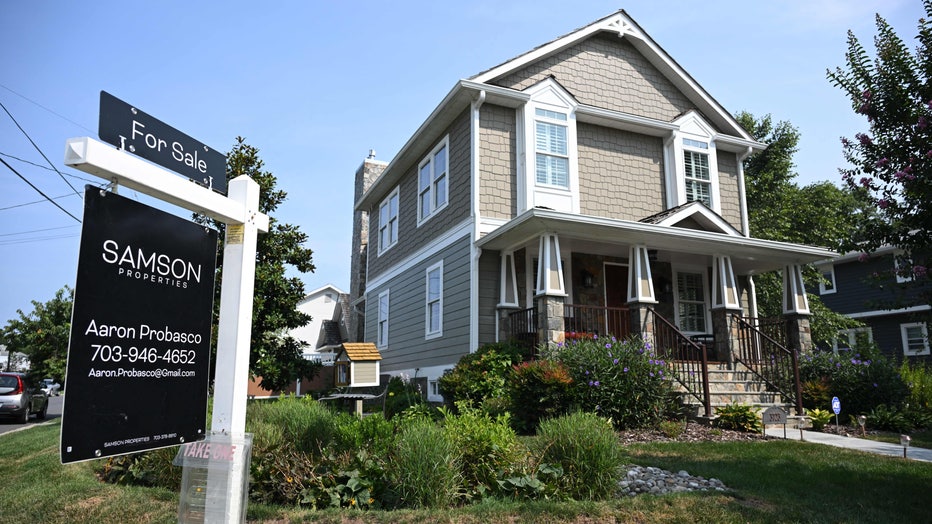 A for sale sign in front of a home in Arlington, Virginia, on August 22, 2023. (Photo by ANDREW CABALLERO-REYNOLDS/AFP via Getty Images)
In more than half the counties analyzed, Americans need to earn, on average, more than $75,000 a year to pay for a median-priced home.
The five metros where you need to earn the most money to afford a typical home are:
New York County (Manhattan), NY ($407,125)
Santa Clara County (San Jose), CA ($357,889)
San Mateo County (outside San Francisco), CA ($356,519)
Marin County (outside San Francisco), CA ($325,323) 
San Francisco County, CA ($319,673)
The five metros with the lowest annual salary needs for home ownership are:
Schuylkill County, PA (outside Allentown) ($27,026)
Fayette County, PA (south of Pittsburgh) ($30,694)
Chautauqua County (Jamestown), NY ($32,812)
Caddo Parish (Shreveport), LA ($33,106) 
Macon County (Decatur), IL ($33,951)
Read the full report here.