Hot days ahead: How to keep yourself safe
AUSTIN, Texas - Central Texas is no stranger to heat in the late spring and summer months, but sometimes that heat can be dangerous. On average, Camp Mabry hits high temperatures of 100° or hotter, 28 times in a year.
Looking back at the last 30 years, that first 100° day usually lands on July 4th at Camp Mabry and on July 1st at Austin-Bergstrom International Airport.
Thanks to abundant humidity often present in Central Texas during the summertime, the heat index can often be several degrees warmer than the reading on the thermometer.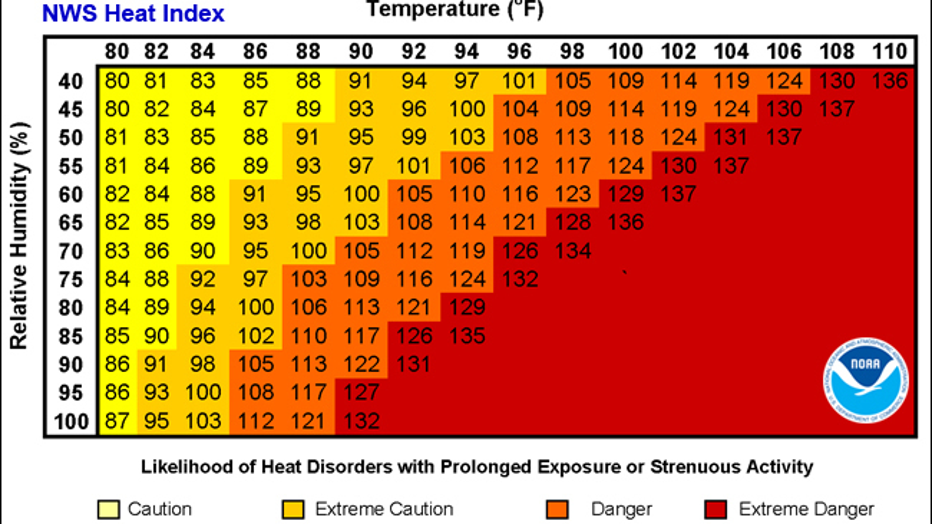 When especially hot weather is expected, the National Weather Service San Antonio-Austin will issue Heat Advisories or Excessive Heat Warnings. Heat Advisories are issued with the air temperature is 103° or hotter and the heat index is 108° or hotter.
Excessive Heat Warnings are issued with the air temperature is 105° or hotter and the heat index is 113° or hotter.
What should you do to keep yourself safe on very hot days?
Postpone strenuous activities until a cooler part of the day

Drink plenty of fluids, but avoid drinks with caffeine and alcohol

Wear light-colored, loose-fitting clothing

Take lots of breaks if you have to be outside in the heat

Immediately get to the A/C if you start to feel ill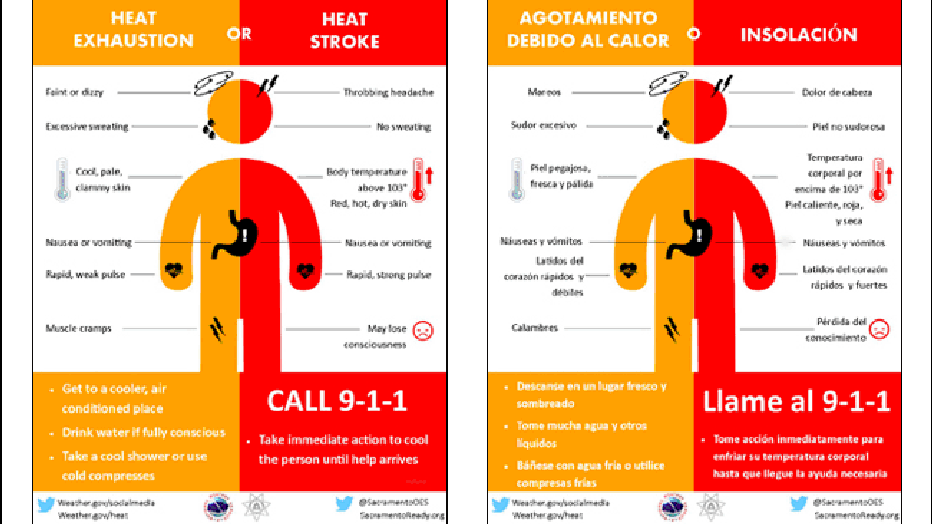 A person who is feeling faint or dizzy, exhibiting a rapid, weak pulse, vomiting, or experiencing muscle cramps may be suffering from heat exhaustion. Get them inside, to an air-conditioned space, have them drink water, and apply a cool compress to bring down their body temp.
Heat strokes are another danger on very hot days.
Someone with heatstroke may show the following signs:
A throbbing headache and a rapid, strong pulse

Not sweating

Nausea or vomiting

A fever of 103° or higher

Losing consciousness
For someone experiencing heatstroke, taking action is crucial. Call 9-1-1 immediately to get them medical care.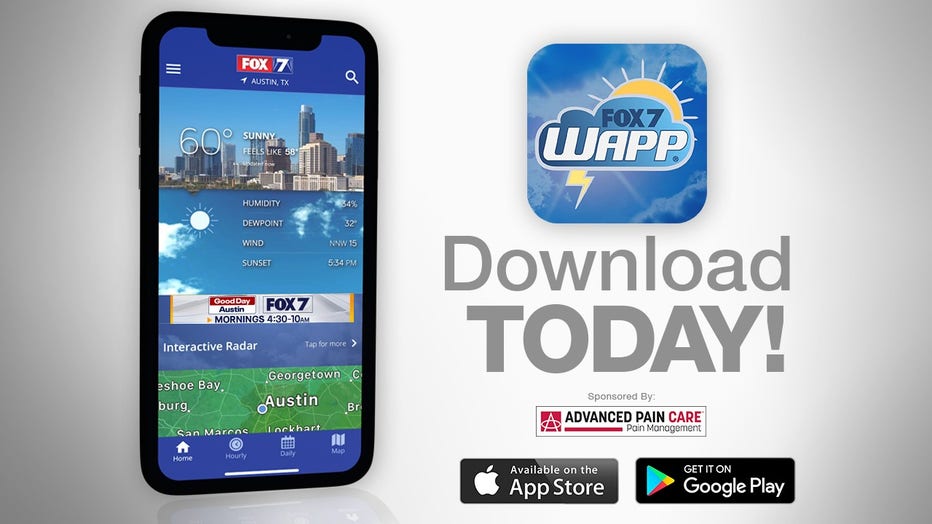 Track your local forecast for the Austin area quickly with the free FOX 7 WAPP. The design gives you radar, hourly, and 7-day weather information just by scrolling. Our weather alerts will warn you early and help you stay safe during storms.