House would ban Confederate flags on VA cemetery flagpoles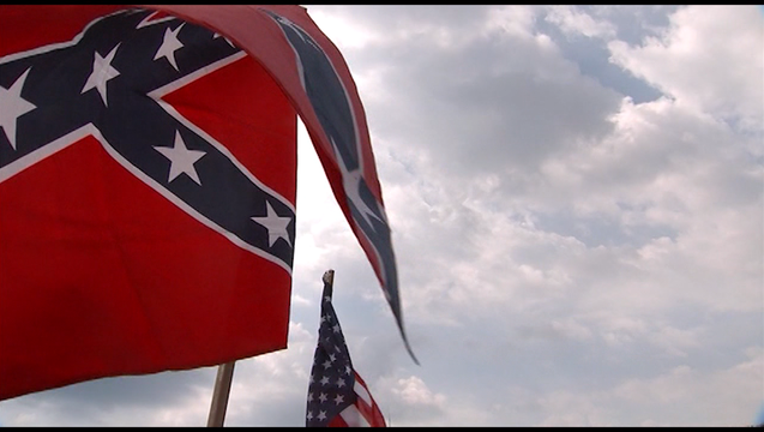 article
WASHINGTON (AP) — The House voted on Thursday to ban the display of the Confederate flag on flagpoles at federal veterans' cemeteries.
The 265-159 vote would block descendants and others seeking to commemorate veterans of the Confederate States of America from flying the Confederate Battle Flag over mass graves on the two days a year that flag displays are permitted.
California Democrat Jared Huffman drafted the prohibition, saying the flag represents "racism, slavery and division."
Huffman's amendment is mostly symbolic and applies only to instances in which Confederate flags are flown on flagpoles over mass graves. The amendment would not ban the display of small Confederate flags placed at individual graves. Such displays are generally permitted on Memorial Day and Confederate Memorial Day in the states that observe it.
Top House GOP leaders such as Majority Leader Kevin McCarthy of California and GOP Whip Steve Scalise of Louisiana voted with Democrats to approve the amendment. By tradition, House Speaker Paul Ryan, R-Wis., rarely votes. Republicans said recently that the Mississippi State Flag, which contains Confederate imagery, will not be returned to a House hallway where it was displayed prior to a recent renovation.
"Symbols like the Confederate battle flag have meaning. They are not just neutral, historical symbols of pride. They represent slavery, oppression, lynching and hate," Huffman said. "To continue to allow national policy condoning the display of this symbol on Federal property is wrong, and it is disrespectful to what our country stands for and what our veterans fight for."
After a mass shooting at a South Carolina black church last year, the state legislature ordered the flag removed from the capitol in Columbia.
The House approved amendments last year to block the display and sale of the Confederate flag at national parks but a backlash from Southern Republicans caused GOP leaders to scrap the underlying spending bill. GOP leaders subsequently scrapped action on the remaining spending bills.
__
This story has been corrected to reflect that the cemeteries are part of the Department of Veterans Affairs, not the Veterans Administration.