How new abortion restrictions are impacting Texas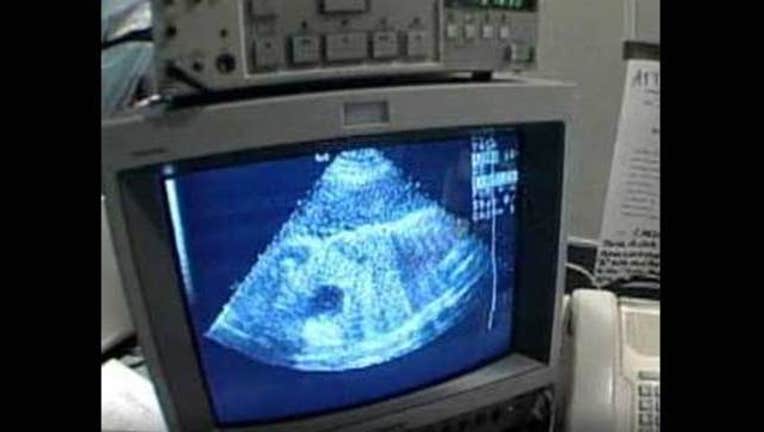 article
AUSTIN, Texas - Could new abortion restrictions be forcing women to cross state lines?
It became a life or death situation for a pregnant Central Texas woman. She is told by several doctors that having her baby could kill her, but because of state restrictions abortion wasn't an option.
When it comes to abortion, this woman says she has always been pro-life. That's until she came face to face with the decision herself. She didn't want to be identified but wanted to tell her story.
"I had a couple of gynecologists tell me, that it was a possibility if I had the baby, I could lose my own life," she said.
Last Fall, she realized the true meaning of Texas abortion laws. Even in a medical emergency, she hit resistance.
"When I went to talk about the medical procedure, they explained to me that based on laws and based on my past medical history and my past pregnancy, that it would be safer for me to have the baby. It would be safer to go through what I went through again, then to have an abortion and then be at risk," she said.
Despite having serious unexplainable illnesses that endangered her life, and that of her unborn child, she says Texas law took her options away. She lived in fear for those nine months and even considered getting the procedure done in Colorado.
"In the state of Texas, they could not do an abortion for me," she said.
New restrictions that went into place in October, keep women from having an abortion in Texas after 20 weeks. Pro-life advocates say it protects the sanctity of human life.
"We're not just fighting for the baby, we're also concerned for the mother. We feel that these restrictions are in place, and the standards of care they are putting in place for the abortions clinics, are specifically for the protection of women," said Jennifer Leasure, St. Ignatius Catholic Church, pro-life coordinator.
Texas Alliance for Life says there's a network of more than 200 pro-life agencies in Texas.
They help women with obstacles they may face during and after pregnancy.
"Many times women feel pressured into that situation by their partners, sometimes parents of minors, sometimes economic circumstances. There is not any woman for which she has to have an abortion because there are no alternatives," said Joe Pojman, Texas Alliance for Life.
Pro-choice groups say the law is having an opposite effect; they are seeing an increase in women traveling to other states.
"It's pushing women further and further back into their pregnancies which increase their risk. It is causing doctors to work longer hours, which is difficult for the employees. It is making people driver longer distances," said Heather Busby, NARAL Pro-Choice.
Women are driving as far as California, New Mexico and Colorado. As a result, a few pro-choice organizations are now helping women with travel costs; for those who otherwise wouldn't be able to go. Fund Texas Women has paid for 50 trips since November. Whole Woman's Texas Action Fund has helped nearly 250 patients since January.
There used to be 40 licensed abortion providers in Texas. According to the Department of State Health Services, there are now 28. In September when abortion clinics are required to meet the same standards as ambulatory surgical centers, that number is expected to drop to 6.
Planned Parenthood says their ability to provide services has been hurt by the law, even though fewer than 10 percent of their patients go to them for an abortion.
"We never anticipated needing to build a surgery center because you don't need a surgery center for first trimester abortion care. We didn't have any plans to provide care further along in pregnancy, so this law really did affect us," said Jeffrey Hons, Planned Parenthood South Texas.
Instead of the law shutting them down, they decided to create a $6.5 million facility to provide men and women healthcare. They will continue to only perform abortions during the first trimester but they will offer more services.
"There were procedures, treatments and therapies that we were routinely referring out but now, we'll be able to provide at our own surgery center. We are expanding the scope of care that we provide," said Hons.
They will be the southern and western-most clinic in the state of Texas where you can find a legal abortion. For women who have had to consider abortion because of medical reasons, it's a life-changing moment.
"I feel that everybody's story is different and you can't judge their story unless you've walked a mile in their shoes. So it's scary to think that the state has put more regulations and laws and things like that to stop women from being able to choose if they can or can't have this baby."
She's thankful that in her case she survived, and is proud to be the mother of a healthy baby boy.
The new Planned Parenthood facility in San Antonio is expected to be completed by September 1, when new restrictions take effect.