Husband ''kissed my forehead and slit my throat," woman says after he had sex with 14-year-old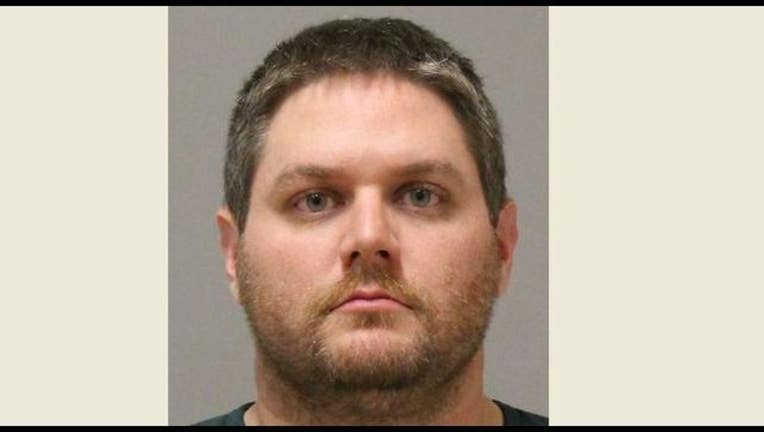 article
GRAND RAPIDS, Mich. (WJBK) - A former Michigan public school teacher will spend at least the next 30 years in prison for trying to kill his wife after she discovered he had sexually assaulted a student.
James Chelekis pleaded no contest earlier this month and on Tuesday was sentenced to 30 to 60 years in prison for a knife attack on his wife last June. During Tuesday's sentencing, his former wife gave graphic testimony of what happened after she found out he was having sex with a middle school student, a 14-year-old girl.
"Standing behind me, he kissed my forehead and slit my throat from one side to the other," Amanda Chelekis, his now former wife said, according WZZM. "The trauma I was forced to endure was horrendous.''
Kent County Circuit Court Judge Paul Sullivan called the crime 'egregious.'
"It's pretty clear to me that you did want her to die,'' the judge said. "You expected her to die, you were wondering why it was taking so long to die.''
After her throat was cut, Amanda said she pleaded with her husband to call 911. Instead, he was on the phone with the student who also urged him to call for help, WZZM reports. Nearly an hour after the attack, the 911 call was finally made.
"He asked why I hadn't bled out yet. I was constantly praying to find a way to live,'' Amanda Chelekis told the court. "I told him I was going to die very soon if he didn't do something and he would regret it the rest of his life.''
Amanda said if it wasn't for her experience as a nurse practitioner, she doesn't think she'd be alive to care for her children.
"Even through all this pain, the hardest impact is knowing what my children will have to through," said Amanda. "Someday when it's developmentally appropriate, I have to tell them their father is not with us because he tried to kill me. I fear the psychological impact it will have on them."
The family of the 14-year-old girl's mother addressed him in court.
"He [Chelekis] robbed our daughter of her innocence and childhood and it's something she'll never get back. He even went as far as buying her a ring and told her he was going to leave his wife so they could be together. All the things he did was mind numbing," FOX 17 reports.
Chelekis was also sentenced to 15 to 40 years to be served concurrently for Criminal Sexual Conduct, 1st degree, involving a teenage student.
"No person should ever to be thankful they lived despite such a traumatic experience," said Amanda Chelekis. "I can't imagine anyone doing something so violent to their worst enemy, yet my husband of 10 years did this to me with our children across the hall in bed, all to prevent me from discovering he was having an affair with a minor."