"I love you so much" mural vandalized once again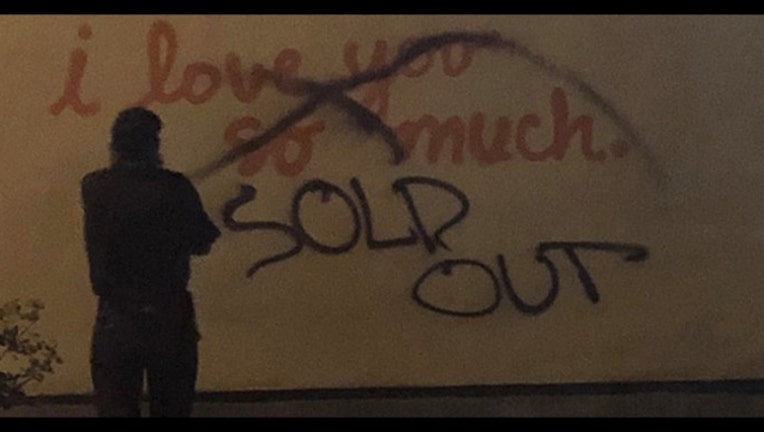 article
AUSTIN,Texas (FOX 7 Austin) - It's back to normal for tourists in south Austin.
The beloved "I love you so much" mural on the side of Jo's Coffee was vandalized Friday night.
Someone crossed out the words and wrote "sold out" in black paint.
By Saturday morning, the Jo's Coffee mural was cleaned up before the morning coffee rush.
The mural was also vandalized in March, 2017."I love you so much" mural vandalized once again 
If you know anything about the person or persons who vandalized the wall, call APD.