Iconic Austin establishment Threadgill's closing its doors for good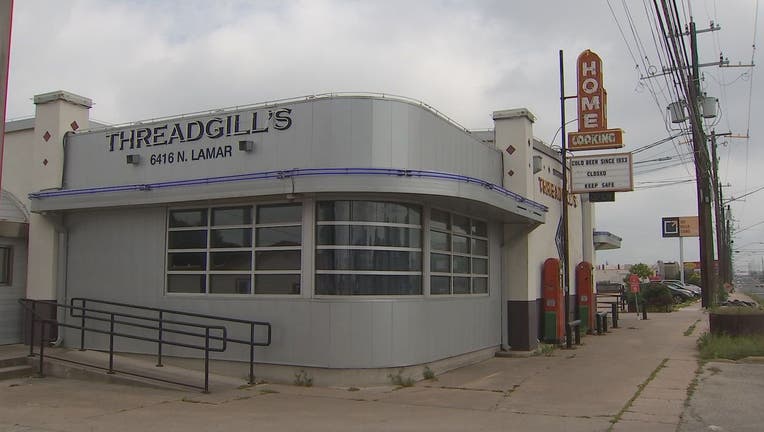 article
AUSTIN, Texas - It's safe to say that Threadgill's is an institution in Austin and like many other Austin institutions in recent years it's now becoming a part of the city's history.
Like other restaurants and businesses in town, Threadgill's was forced to shut its doors due to the coronavirus and it had anticipated reopening back up in May. 
RELATED: Longtime Austin establishments closing for good, service industry trying to help one another
However owner Eddie Wilson ultimately decided to keep the doors closed permanently.
---------
Get breaking news alerts in the FOX 7 Austin News app. It is FREE!
---------
A location of Threadgill's had been open on Riverside but shut down back in November 2018 due to skyrocketing property values. When Wilson spoke to FOX 7 Austin back then, he noted that the North Lamar location was also in trouble due to rising property taxes and had said that without an increase in customers that the future wasn't certain.
It seems with the hit from being closed due to COVID-19 and the uncertainty of what's to come, Wilson decided it was best to close.
RELATED: Iconic Austin video rental store closes its doors for good
A short message on Threadgill's website also announced the closure saying, "We're sad to announce that Threadgill's is closed. We love our employees and customers so much. Thank you for making Threadgill's a part of Austin's DNA and supporting us over the years."
RELATED: Diners line up for one last taste as Frisco Shop closes its doors
Threadgill's certainly has been a part of Austin's DNA with a history that goes all the way back to the 1930's. The website says that "no one would have "Keep Austin Weird" if Threadgill's hadn't made it weird in the first place."
Kenneth Threadgrill opened up a filling station just north of Austin in 1933 and had recently become the first person to own a beer license in the county. It became a popular music spot and Janis Joplin reportedly developed her signature style there.
The original Threadgill's site was saved by Austin City Councilman Lowell Lebermann Jr. and current owner Wilson who was owner of the Armadillo World Headquarters.
Wilson decided to make Threadgill's a Southern Style restaurant so he closed Armadillo on New Year's Eve 1980 and on New Year's Eve 1981 opened up Threadgill's.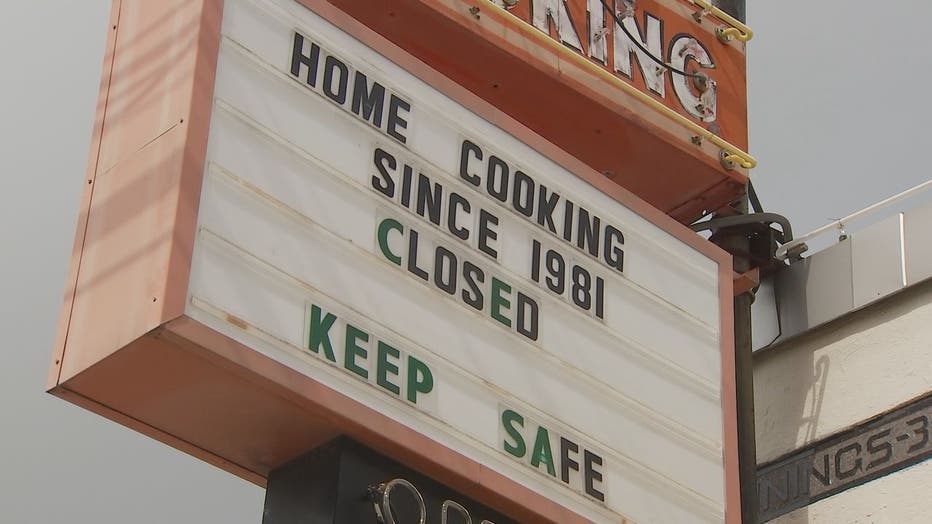 The location on Riverside Drive was opened in 1996 and the two locations had different themes. The North Lamar location had the theme of Austin between the 1930's and 1960's while the Riverside location was themed to the 1970's.
It's not clear exactly what will happen with the North Lamar building.
CLICK HERE FOR THE LATEST INFO ON THE CORONAVIRUS OUTBREAK
__
FOX 7 Austin is working to keep you up to date with coronavirus, with both local and national developments. Every weekday we're live at 12 p.m. with a special show reporting the latest news, prevention tips and treatment information.
You can watch live in your FOX 7 Austin app or on the FOX 7 Austin Facebook page.
You can also get the latest COVID-19 news from around the country at coronavirusnow.com.