Interview: Austin Fire Department's first African-American Fire Chief, Joel Baker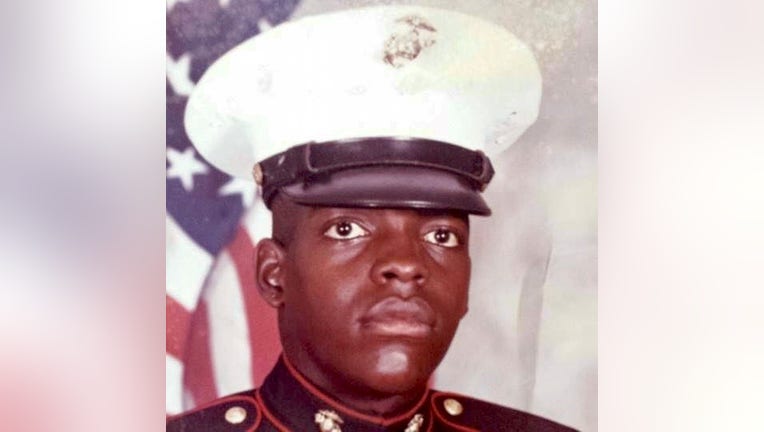 AUSTIN, Texas - FOX 7 Austin continues to honor Black History Month. We sat down with Fire Chief Joel Baker with the Austin Fire Department.
He's the city's first African-American fire chief. He says increasing more diversity within the department is on his list of things he'd like to accomplish.
Joel Baker never forgets where he comes from. "That picture on the wall of the 16 African American firefighters and 7 female African American firefighters that paved the way for me and for others. Those pictures remind me it's not about me they paved the way, continue to pay it forward."
He says there have been several career-defining moments but he'll never forget December 10th, 2018. 
"I didn't do any research to see what an awesome be the first African American fire chief in Austin. It didn't really sink in until after I got the job."
These photos in his office also remind him of how far he's come.
"When I joined a fire department. I just had a high school diploma. You know, I struggle through my entire life in school, I was not a good student from elementary school to high school. I barely got out of high school, someone left the door open. So I ran out ran straight to [the] Marine Corps. So I did not go to college until after I got on the fire department when I realized that I want to excel through the ranks. I want to get to the next level. So I went to school to separate myself from the pack. So I went to get my associate degree which took me about five years to get this two-year degree. So then I went to get my bachelor's degree I took about four years ago debt but I already had two years of college didn't get my master's zone took two years to get a master my time how went to get my master's degree I learned the process but I struggled through school so but having that education and background really opened doors to opportunity for me to make it to the chief right and to become a fire chief. So that's pretty good."
Before the end of 2018 Chief Joel Baker was the chief for Atlanta Fire Rescue. He's been in the fire service industry for 34 years. Although it wasn't his initial dream to be in emergency services growing up- it's become a career for him and couldn't imagine his life without serving.
"The best part of the people and the challenging part are the people."
Chief Baker oversees about 49 stations and 1200 employees, with a major goal of increasing diversity within his department.
---------
Get breaking news alerts in the FOX 7 Austin News app. It is FREE!
---------
"Well, actually, our last recruitment process I wish I had the numbers in my head, but I can't recall the numbers, we had an increase of application of African-Americans who applied, minority Africans, who have applied for the Austin Fire Department. Although we had an increase of Africans that had apply, I have not really seen an increase of Africans has been hired. So now we got to find out we get people applying. But what's the barrier of getting them hired, you know, are they not able to pass the written exam or exam with a background checks and know what's out there? What's barriers out there that prevent them to get hired?"
"We'll get there. So there's still a whole lot of room for improvement."
This husband and father says he never takes his job title for granted and hopes it inspires others.
"What's important is I'm not the last African American Fire Chief. that's more important than the first. What's important is not to forget the history of the department, as well as the African America and what African Americans has done this job and what can we do to enhance it and make it better. Not just for African Americans, but for all races, including the whites, Hispanic, Latinos, Asian, everyone, make sure everyone have an opportunity to be successful." 
Chief Baker says he never misses an opportunity to be in the community. Often speaking at events on nights and weekends. He says the department has a long way to go but he's in it for the long haul.