Iowa lawmaker to colleges: 'Suck it up, buttercup'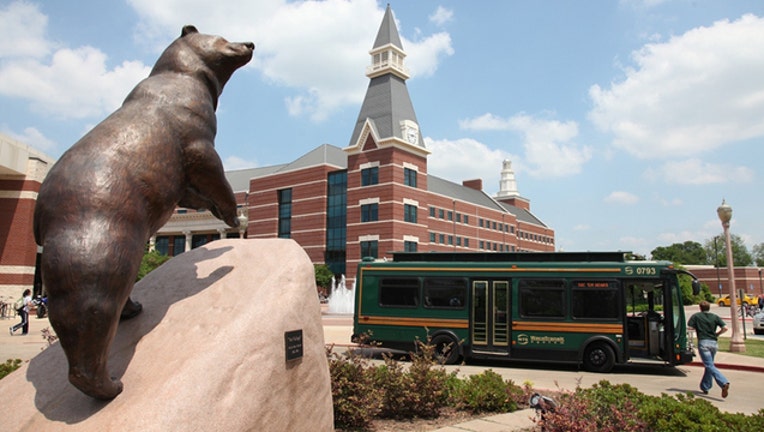 article
DES MOINES, Iowa (AP) — An Iowa lawmaker plans to introduce what he calls the "suck it up, buttercup bill" to cut budgets at public universities that spend extra money on students upset about the presidential election.
Republican Rep. Bobby Kaufmann tells The Des Moines Register (http://dmreg.co/2fRd0W5 ) that the proposed legislation would target schools using taxpayer dollars to fund election-related sit-ins and grief counseling above and beyond what is normally available to students. He said the bill will also call for creating new penalties for protesters who block highways.
"I've seen four or five schools in other states that are establishing 'cry zones' where they're staffed by state grief counselors and kids and come cry out their sensitivity to the election results," Kaufmann said. "I find this whole hysteria to be incredibly annoying. People have the right to be hysterical ... on their own time."
Iowa's public four-year universities say no such money has been spent.
Students and faculty at Iowa State University held a rally, and student groups at the University of Iowa held their own events, according to the schools, which said no extra funding was used for the events. At the University of Northern Iowa, students and faculty gathered at three sessions to discuss the election and their fears, but university spokesman Scott Ketelsen said no money was spent on those sessions.
"This election was somewhat unique," Ketelsen said. "It wasn't like previous elections, so the response wasn't like previous elections. And that's OK. But people have to be able to sit down and have open dialogue and honest communication with one another."
Protests haven't been limited to college campuses in Iowa. More than 100 protesters shut down Interstate 80 in Iowa City for about a half hour on Friday night. Iowa State Patrol spokesman Sgt. Nathan Ludwig said troopers quickly cleared the Friday protest, but he said the event could have posed a threat to public safety.
Similar protests and rallies have been held nationwide following Donald Trump's victory in the presidential election.
___
Information from: The Des Moines Register, http://www.desmoinesregister.com