Irish police investigate high-value bull sperm heist on farm
Ireland police said they're investigating a heist you don't hear about every day: stolen bull sperm. 
Police Mid Ulster said two artificial tanks of the cattle semen were stolen from the Ballyness Road area of Clogher over the course of a few days. 
"It was reported to police that the two tanks, which contained a large quantity of cattle semen were stolen after entry was gained to an outbuilding in the area, and it is believed that the burglary occurred sometime between 3pm on Saturday, October 21st and 1pm on Monday, October 23rd," an inspector said on the police's Facebook page.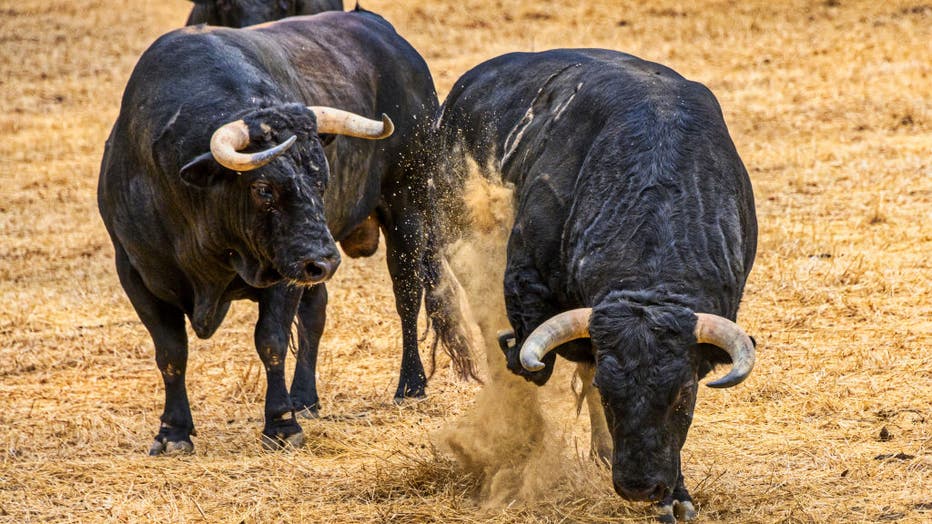 Fighting bulls are seen in Ganadaria Murteira Grave, a fighting bulls ranch established in 1944, on July 22, 2019 in Mourão, Portugal. (Photo by Horacio Villalobos - Corbis/Corbis via Getty Images)
"The stolen tanks and contents were of significant value, and at this time, our enquiries are ongoing as we work to establish the circumstances surrounding this theft," the inspector continued. 
RELATED: Watch: Kitten rescued after getting stuck in car dashboard trying to escape new owner
Authorities are encouraging locals to review any security footage they may have and asking people working in the industry to be extra vigilant, especially as winter approaches and the dark nights last longer.
Stealing bull semen isn't unheard of. 
Last year, German authorities  said about 60 containers of bull sperm were stolen from a farm in the town of Olfen. 
This story was reported from Los Angeles. The Associated Press contributed.