Irving mother who admitted to killing children had names for her multiple personalities
IRVING, Texas - The Capital Murder trial of an Irving mother who admitted to police that she killed her 1-year-old and 6-year-old daughters went into its second week. 
Madison McDonald's defense team presented her mother, Julie Kidd, who testified for hours Monday.
"I had had multiple conversations with my daughter that morning which were very manic in nature, statements words, accusations, very negative, very hateful," said Kidd.
McDonald is on trial charged with capital murder, after confessing to killing her two young daughters in the lobby of the Irving Police Department in 2021. She told police she sedated and smothered the girls to "protect them from abuse."
Prior to the murders, McDonald had been diagnosed with bipolar disorder and schizophrenia. Her mother said McDonald rejected her diagnosis. 
"In those last several months, she frequently believed that she did not have a diagnosis, that we had concocted all of this," she said.
McDonald's lawyers are trying to convince the jury she is not guilty by reason of insanity.
Her mother says McDonald, as young as 13, spoke of killing herself and has undergone mental health treatment since then.
CPS and Irving Police dealt with McDonald on numerous occasions. She was involuntarily committed for several weeks in 2020 when it was believed she was a threat to herself and her children. Her mother testified she often made claims that were unfounded.
Father of Irving girl allegedly killed by mother testifies in court
"Theft, physical sexual abuse of her children, people following her when she left the apartment, wire transfers out of a Morgan Stanley account, a Mac computer using digital wallets," testified Kidd.
[Defense Attorney: "Did she seem paranoid?"]
"Oh yes," Kidd replied.
[Defense Attorney: "Did her paranoia focus around the girls?"]
"Yes," Kidd said.
[Defense Attorney: "What was she scared of happening to the girls?"] 
"Some of the fears she expressed included the fact that we, and I would assume Chris and myself and mostly myself were trying to take her money and take the girls. There were also thoughts that she had been put up on a human trafficking site," Kidd said.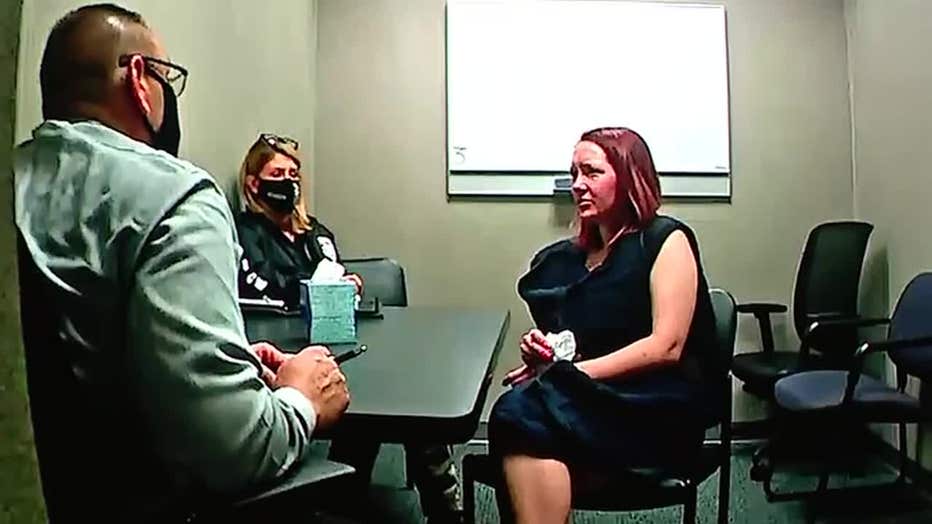 Jurors also saw a videotaped interview with McDonald. She explained some of her claims and various episodes she suffered.
"Everything was normal, I just felt weird. I was really out of it, but that was normal for this episode," said McDonald.
McDonald's mother told jurors she had multiple personalities, each with names she's given them. She also described the overall challenge of her daughter's mental illness.
[Defense Attorney: "Would you agree you did everything you possibly could for her?"]
"Yes you can't go through something like this and not wonder if you should have done something else," said Kidd.
The defense continues its case Tuesday morning. The judge told the jury she expects both sides will rest their cases by tomorrow.