JJ Watt to be featured in new television documentary, says "he never wants to change who he is"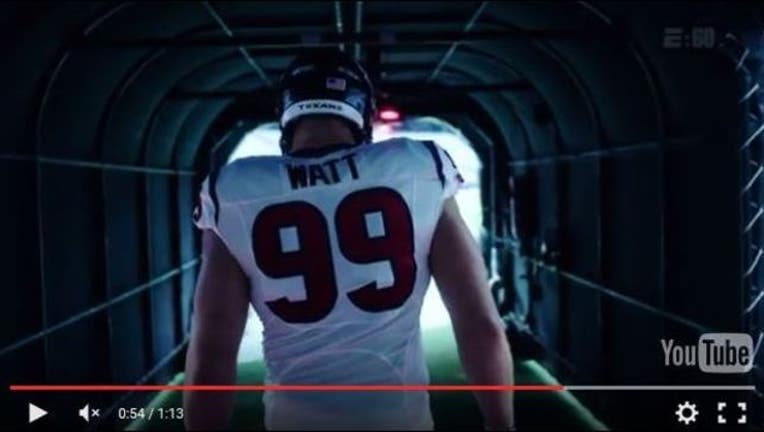 article
HOUSTON (FOX 26) - Houston Texans superstar, JJ Watt will featured in an upcoming television feature on ESPN as a part of the E: 60 Profile series.
Watt's feature will be titled, "JJ Watt, Never Given", and it will showcase the NFL star's life. In the preview for the new series, Watt mentions "no one ever gave [him] a blueprint on how to handle fame, how to handle fortune."
He also noted that "in order to get what [he] wanted in this life, [he] knew hard work was the only way." Hard work is seen by millions on the field every week by the defensive end, and the new E: 60 Profile will allow fans an inside look at just how far Watt had to work just to be the leading guy that we all know him to be.
The documentary looks to share everything from Watt's NFL workout strategies, to more personal moments with his family. It's all in an effort to show how Watt "never wants to lose the kid inside from Pewaukee, WI"--and just be the man he is.
"JJ Watt, Never Given" airs October 20, 2015 on ESPN. We can't wait to learn more about Houston's good guy.