Karaoke cop: Takoma Park police officer belts out Springsteen at local restaurant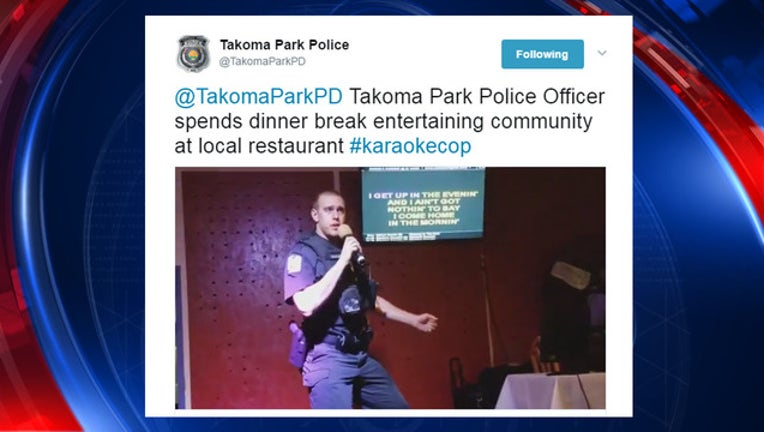 article
TAKOMA PARK, Md. - A Maryland police officer has got mad karaoke skills, and there's proof. Takoma Park, Maryland police tweeted the video of Officer Hanlin, which shows him belting out Bruce Springsteen at a local restaurant-- in full uniform.
Takoma Park police say Officer Kyle Hanlin was on his dinner break Thursday night at El Golfo Restaurant. Thursday happens to be karaoke night at El Golfo, and Officer Hanlin just happens to be a huge Bruce Springsteen fan. So, he decided to show of his skills.
From the looks of it, it's definitely not Officer Hanlin's first time on the mic-- and he's got moves! The crowd seemed to approve of his rendition of "Dancing in the Dark," cheering him on along the way.