King Charles III promises UK government will 'ease cost of living' while wearing a crown worth billions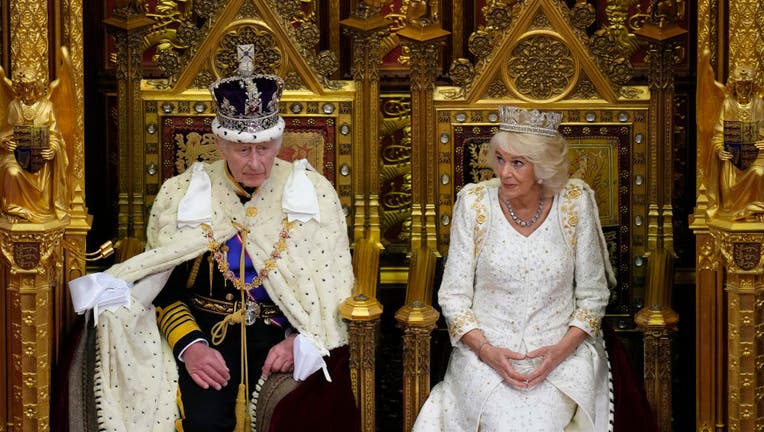 article
LONDON - For the first time in over 7 decades, the first "King's Speech" took place in the U.K., in which King Charles III opened Parliament on Tuesday, announcing the legislative priorities of the Conservative-controlled government.
That's where the monarch promised the government would "ease the cost of living" and bring down inflation for families and businesses all while wearing a crown estimated to cost anywhere from $3-$5 billion.
During his speech, the king was wearing the Imperial State Crown. It has never been officially appraised but experts believe it's value to be in the billions. 
According to the Royal Collection Trust, the crown is formed from an openwork gold frame, and set with 2,868 diamonds and colored stones. It includes 17 sapphires, 11 emeralds and 269 pearls.
The crown is fitted with purple velvet cap and ermine band. The 104-carat Stuart Sapphire adjourned on the front of the crown is said to be priceless.
The king, dressed in full royal regalia and joined by Queen Camilla, read out a speech drafted by Prime Minister Rishi Sunak outlining the Conservative Party's agenda.
"My lords and members of the House of Commons, it is mindful of a legacy of service and devotion to this country set by my beloved mother, the late queen, this is the first King's Speech in over 70 years," King Charles said to open the address.
"The impact of COVID and the war in Ukraine have created significant long-term challenges for the United Kingdom," King Charles said. "That is why my government's priority is to make the difficult but necessary long-term decisions to change this country for the better."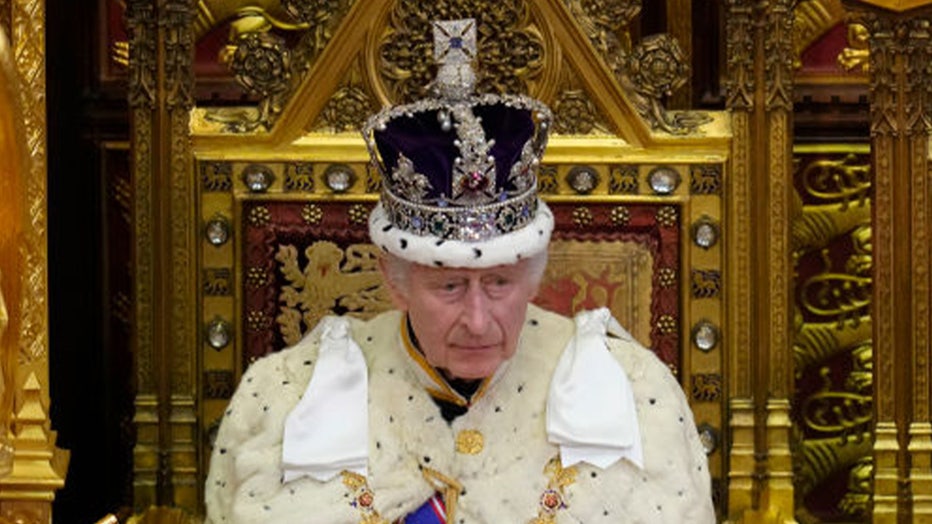 The Imperial State Crown is estimated to be worth several billion dollars. 
Because the monarch does not write his own speech for the opening of Parliament, it remains unclear with which of the Conservative Party's policies and legislative goals King Charles agrees or disagrees.
The government's promise of "future licensing of new oil and gas fields" was noted in the press as broadly opposed to the king's championing of green energy.
Charles became monarch when his mother died in September 2022 after a 70-year reign. He paid tribute to "my beloved mother" at the start of the first King's — rather than Queen's — Speech since 1951.
The Associated Press contributed to this story. It was reported from Los Angeles.