Fan sues Washington Wizards' Bradley Beal over incident at Orlando Magic game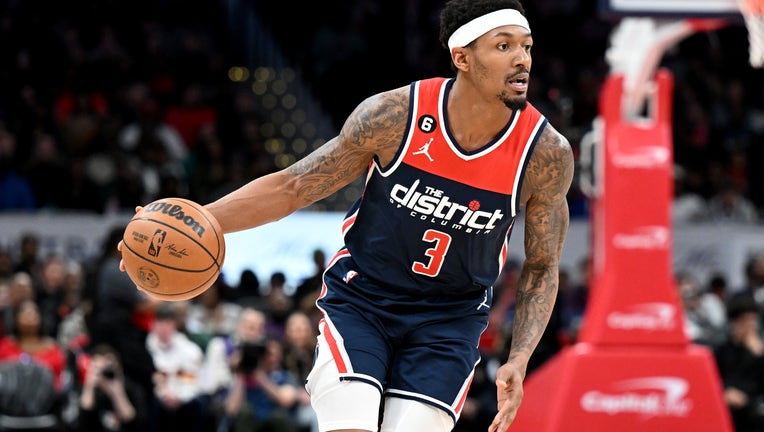 article
ORLANDO, Fla. - A Florida basketball fan has filed a civil lawsuit against NBA star Bradley Beal and the Washington Wizards alleging assault, battery, and negligence following an incident that happened in March at the end of a game against the Orlando Magic.
According to the lawsuit, Kyler Briffa is suing Beal for assault and battery after Beal allegedly struck the side of his head, knocking his hat off after the game, stemming from a comment a friend made regarding a bet. The suit also charges negligence against the Washington Wizards and vicarious liability against Monumental Sports & Entertainment.
The lawsuit seeks more than $50,000 in damages.
Following the Wizards' 112-122 loss to the Magic on March 21, Briffa and an unnamed friend went to Wizard's tunnel to see the players walk off the court, documents state. As Beal walked by, Briffa's friend made a comment about losing a bet due to the Wizards loss, the police report said.
"You made me lose $1,300 you f***," the friend reportedly said.
Beal reacted to the comment, walked towards them, and allegedly struck the side of Briffa's head, which caused his hat to fall off. According to the police report, Briffa told Beal that he didn't make the comment and that his friend did. That friend apparently admitted to making the comment and apologized for it.
Police said in their report that the incident was recorded on video. The lawsuit alleges that Beal continued to taunt the fans.
Read the lawsuit in its entirety below:
"We brought this action in order to address the reckless and dangerous behavior of the Defendants," Attorney Edward Guerrette said in a statement. "We not only seek justice for the assault and battery that bully Bradley Beal inflicted on our client."
"If the facts were reversed in this matter and it were a fan who laid hands on an unsuspecting celebrity NBA player, the fan would've been immediately ejected from the arena, probably in handcuffs and banned for life," Guerrette said.
In a statement to TMZ, an attorney for Beal called the lawsuit "frivolous litigation" and said there would be no settlement in the case.
Orlando police said in its initial report that there was probable cause to charge Beal with simple assault and that it would refer the case to the Florida State Attorney's Office to determine if charges would be formally filed. 
Beal was drafted by the Wizards in 2012. He played college basketball for the Florida Gators and is a three-time NBA All-Star.