Loretta Lynn remains hospitalized in Nashville after stroke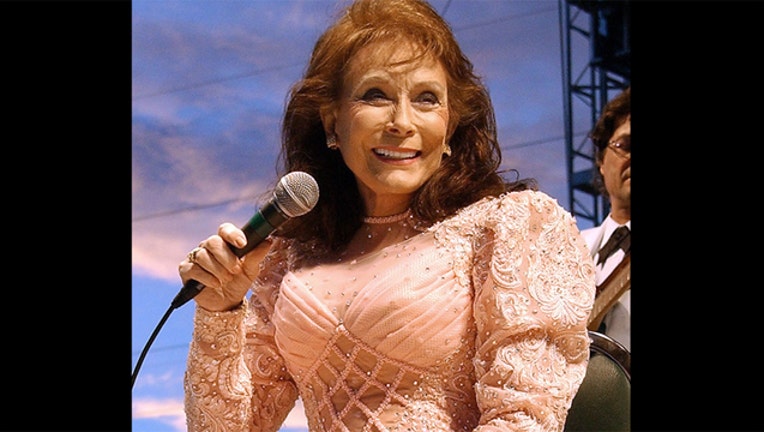 article
NASHVILLE, Tenn. (AP) - Country music legend Loretta Lynn remains hospitalized after having a stroke, a publicist said Saturday.
Sony Music publicist Maria Malta said nothing has changed from information posted on Lynn's website.
The website says the 85-year-old singer and songwriter was admitted to a Nashville hospital Thursday night after suffering the stroke at her home in Hurricane Mills, Tennessee. Malta confirmed that Lynn is still in the hospital.
Lynn's website says she is responsive and expected to make a full recovery.
It says Lynn has been advised by doctors to stay off the road while she recuperates, and upcoming scheduled shows will be postponed.
Lynn's sister, the Grammy-winning singer Crystal Gayle, said in a statement emailed by her publicist, "Many of you have heard that my sister, Loretta Lynn, had a stroke. She's a strong woman and I know she'll come out of this. Our family appreciates your prayers, love and support. We pray for a speedy recovery."
Born a Kentucky coal miner's daughter, Lynn had a string of hits starting in the 1960s with the biographical "Coal Miner's Daughter," ''You Ain't Woman Enough," ''The Pill," and "One's on the Way." Her songs reflect pride in her humble background and speak frankly of her experiences as a young wife and mother from poor Appalachia.
Her 1977 autobiography was made into a popular movie that brought an Oscar for Sissy Spacek's portrayal of the singer. More recently, Lynn won two Grammy Awards in 2005 for her album "Van Lear Rose."
She continues to tour and record regularly, but had to postpone shows last year after suffering injuries in a fall that required surgery. She is set to release a new album this August, called "Wouldn't It Be Great," and she will be the subject of a new exhibit at the Country Music Hall of Fame and Museum also in August.
One of the icons of country music, Lynn blazed a trail as a strong-willed singer and songwriter who wrote honest, and at times frank, songs about sex, divorce, cheating and even birth control.
She had six children with her husband of 48 years, O.V. "Moonie" Lynn, who died in 1996.