Man arrested for posting sexual assault video on Facebook faces more charges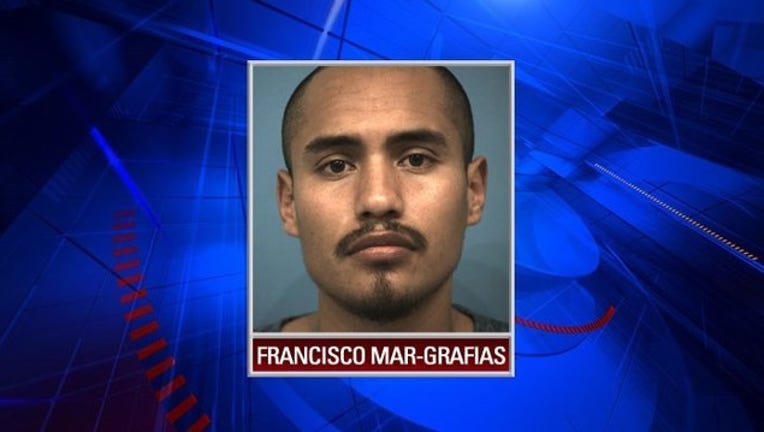 article
WILLIAMSON COUNTY, Texas - A man accused of sexually assaulting a teenager and videotaping her is now facing more charges.
22-year-old Francisco Mar-Grafias was charged with sexual assault of a child in December after authorities say he gave a 16-year-old girl alcohol and cocaine when she arrived at his home. The teenager passed out. According to the affidavit, the victim woke up naked in his bed.
As the teenager went home, the affidavit says she received a phone call from her mother saying she saw a video of her naked body on Facebook.
The mother says the video panned her daughter's body head to toe and then a man begins touching her body. It appeared the teen was unconscious because she didn't respond, according to the arrest affidavit.
The Williamson County Sheriff's Office charged Mar-Grafias with promotion of child pornography and improper visual recording Tuesday.
In December, Mar-Grafias was booked into the Williamson County jail with a bond of $40,000.