Man arrested in Fayette County after drugs found in a mailbox: FCSO
FAYETTE COUNTY, Texas - A man was arrested in Fayette County after a postal service worker found narcotics in a mailbox at a residence on Saturday.
A deputy with the Fayette County Sheriff's Office was dispatched to a residence on Old Plum Highway after police heard from USPS that narcotics had been found in a mailbox.
Upon the deputy's arrival, the narcotics had been removed from the mailbox.
In an attempt to follow up on this case, the deputy tried to speak with a subject outside the residence who had mail in his hands. The deputy could smell marijuana from the person.
Upon this contact, the subject, 20-year-old Keaton Sullivan of La Grange, attempted to flee and resisted arrest from the deputy, running into a residence on the property.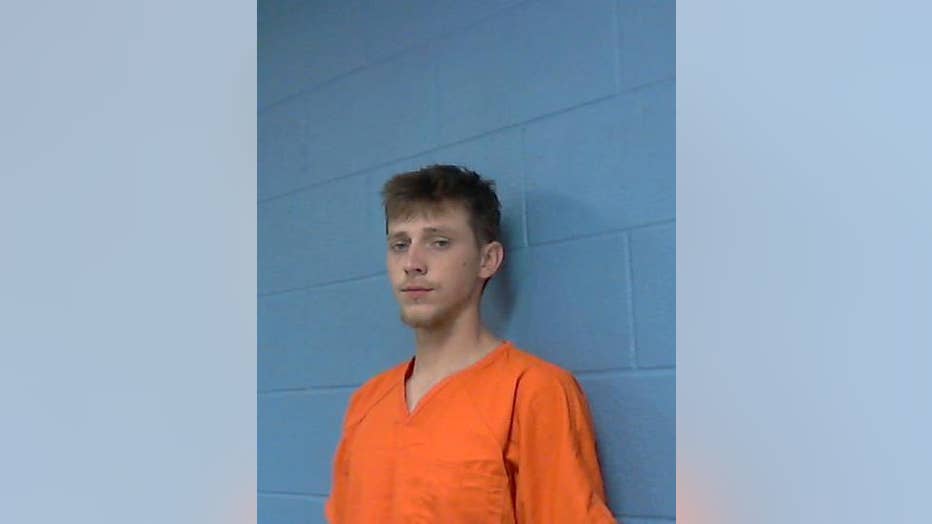 Keaton Sullivan mug shot. (Fayette County Sheriff's Office)
Other deputies and the Fayette County Narcotics Unit arrived at the scene to assist. The subject eventually came outside from the residence.
After more investigation, the subject admitted to having narcotics in his vehicle, and ultimately handed over narcotics to the deputies. A search of the vehicle found more narcotics and other drug paraphernalia.
Sullivan was arrested and charged with Possession of a Controlled Substance, Possession of Marijuana, Evading Arrest/Detention and Resisting Arrest/Transport. He was taken to the Dan R. Beck Justice Center without incident.