McDonald's worker fatally shoots woman amid restaurant argument: Police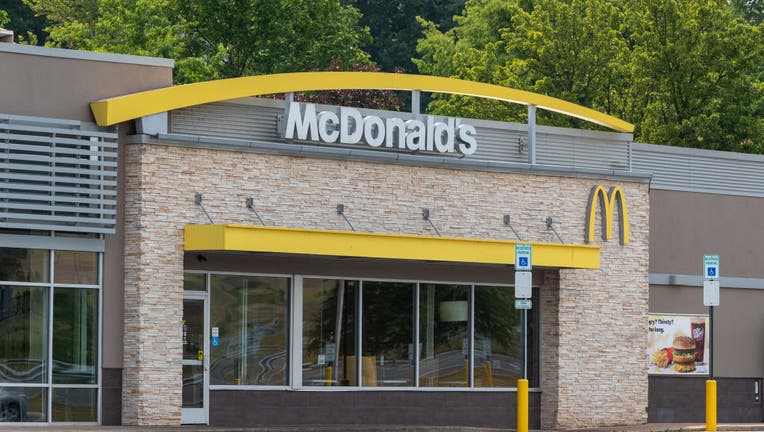 article
Hendersonville, North Carolina authorities arrested a man after an argument overflowed into the McDonald's restaurant where he worked at on Monday morning.
The Hendersonville Police Department said officers responded to reports of a shooting at the McDonald's, located on Four Seasons Boulevard, just before 11 a.m. on Monday.
When they arrived, they learned a woman had been shot and killed after sustaining a single gunshot wound.
PARENTS FACING MORE FELONY CHARGES FOR KIDS' GUN CRIMES, EXPERTS SAY
Detectives discovered during the investigation that the 30-year-old female victim and another woman were engaged in an argument at a bus stop near the fast-food restaurant.
The other woman fled to the restaurant to separate herself from the victim, police said, but she, too, went inside the McDonald's.
The two women were separated by the store manager, and the victim left. She returned a short time later and was met again by the manager, as well as a male employee.
5 CHARGED IN AL BRAWL THAT DREW NATIONAL ATTENTION IN FIGHT BETWEEN WHITE BOATERS, BLACK RIVERBOAT CREWMEMBERS
During the encounter, police said, the victim allegedly reached out and touched the male employee, who retaliated by shooting her with a concealed handgun.
He then fled the scene in his vehicle and was later apprehended at an elementary school where his child attends school.
McDonald's did not immediately respond to inquiries from Fox News Digital on the matter.
COCKTAILS FLY WHEN WILD BAR BRAWL BREAKS OUT, SPILLS OUT INTO STREET: POLICE
According to police, a school resource deputy at the learning facility recognized the suspect after being made aware of the incident, so when he arrived at the school later in the day, he was apprehended in the school parking lot without incident.
Although police did not believe the suspect intended to cause harm at the school, officials placed the school on lockdown until he was taken into custody.
The suspect, who has not been named, was taken to the police station where detectives interviewed him.
CLICK HERE TO GET THE FOX NEWS APP
Police said he will be charged with first-degree murder and booked into the Henderson County jail.
Read more of this story from FOX News.