Missing Austin 4th grader found safe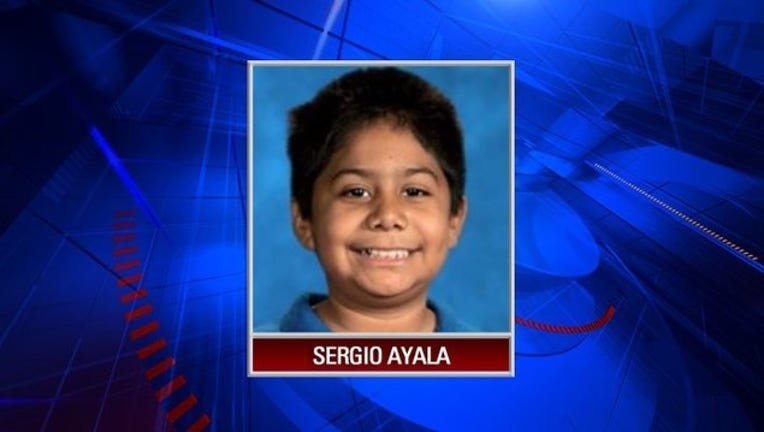 article
AUSTIN, Texas - AISD Police say a Blanton Elementary School 4th grader, who disappeared Friday afternoon, has been found safe.
Shortly before 5 p.m. school officials sent out an alert that 10-year-old Sergio Ayala had disappeared.
Ayala left campus of Blanton Elementary School, located at 5408 Westminster Drive, at approximately 12:38 p.m.
He was last seen wearing a white T-shirt with blue lettering that says "Blanton Elementary," blue jeans and green camo jacket.