More than 100 in Austin march in honor of Sandra Bland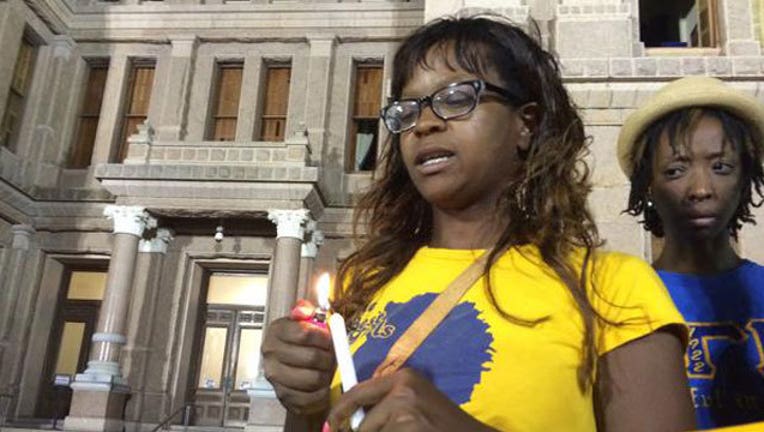 article
Thursday, People gathered at the state Capitol for a vigil honoring the life of a woman who died in the Waller County Jail.
Bland was an outspoken advocate for racial equality. Now her arrest has become one of many in a debate over the way white officers treat black people.
Bland was stopped for not using a turn signal while switching lanes. The traffic stop got heated after Bland refused to put out her cigarette and the officer tried to remove her from her car. At one point he pulled a Taser on her.
Bland was arrested and taken to the Waller County Jail. She was found hanging in her cell three days later.
Thursday, members of the Methodist AME Church in North Austin remembered Bland as a member of their denomination in Illinois.
"It's very concerning, very disturbing. Again, we don't have all of the information and there's still more questions than answers, but at this point, what we try to do is find some collective comfort in our faith and still try to move forward and function in faith and not fear," said Pastor Mark Washington of Vision of Hope AME Church. 
More than 100 people in Austin shared in the grief of AME church members. They marched from east of I-35 to the Capitol in honor of Bland. That's where they held a candlelight vigil to remember her.