New details in arrest of San Marcos murder suspect; victim's daughter speaks out
SAN MARCOS, Texas - A murder suspect out of San Marcos has been taken into custody, officials said.
Ray Saenz, 18, was arrested by the Lone Star Fugitive Task Force in Austin Tuesday.
According to police, 41-year-old Nathaniel Hudson was shot and killed on Sept. 30 at an apartment complex on Texas Highway 123 in San Marcos.
San Marcos police asked the Lone Star Fugitive Task Force for help tracking down the suspect. 
According to the arrest warrant, Hudson was Saenz's mother's boyfriend, and this all started after a comment Hudson made about Saenz's mother. 
"It seems that this initiated as domestic violence. It was some type of verbal dispute among Saenz and his mother's boyfriend at the time, who the mother's boyfriend is now the victim," Deputy U.S. Marshal Brandon Filla said.
The warrant says Hudson was shot multiple times, with evidence suggesting the shooting happened within 10–15 feet of him.
Saenz wasn't at the apartment when officers got there. 
The warrant says hours after the shooting, an anonymous caller told dispatch they heard someone matching the description of Saenz confess to the shooting in a group at a different apartment complex.
The U.S. Marshals say they got some tips that he was known to be in the Austin area.
"The Lone Star Fugitive Task Force was able to observe Saenz while conducting surveillance and was able to surround him," Filla said.
Saenz was taken into custody on the 1100 block of East Cesar Chavez Tuesday morning after a short foot pursuit.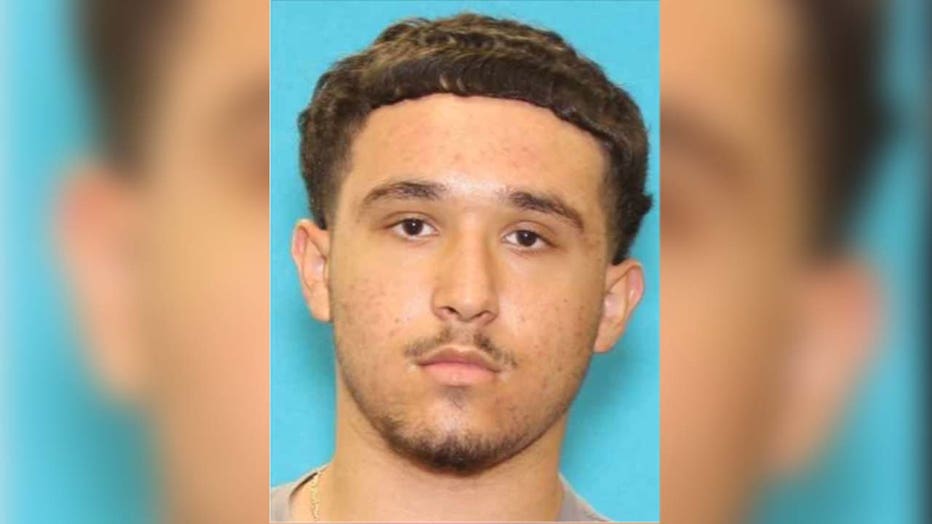 Lilliana Valero is Hudson's daughter. 
 "Me and my dad, even though he didn't live in Corpus, he called me every morning before work, after work, during work. My dad was just the best dad I can ask for," she said.
She says it was difficult at first not knowing exactly what happened, but she's grateful for everyone who helped bring closure.
"Gun violence does need to stop already. I mean, it's ridiculous because like...  whatever they're arguing about, he could've argued and not pulled out the gun," she said.
Saenz is being held in the Hays County Jail.